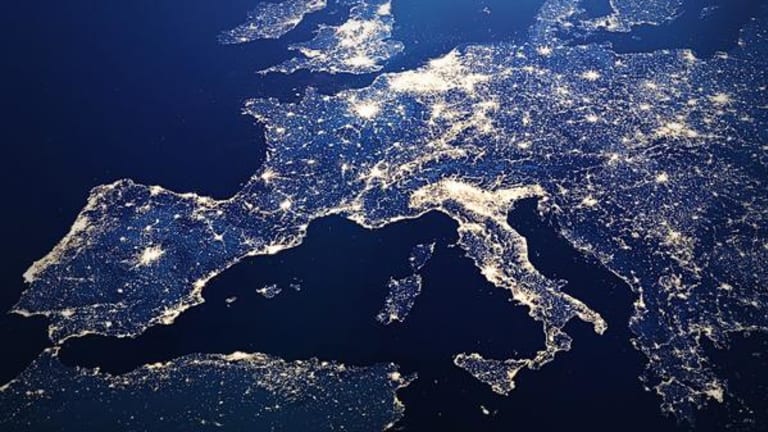 Europe Benchmarks Sink on Geopolitics, French Election Twists
Last week's missile strike and an increasingly unpredictable French election race saw investors take risk off the table Monday
European stocks sank into the red Monday as an increasingly unpredictable French election race and lingering unease in the wake of last week's Syrian missile strike led investors to take risk off the table.
Benchmarks slipped across the continent with London proving the sole exception among major markets, after drawing support from a handful of index heavyweights that rose on the back of stock-specific news.
The FTSE 100 was broadly flat, with a fractional loss of 0.01% to close at 7,348, while the mid-market FTSE 250 index posted a gain of 0.23% when it closed at 19,273.
In Paris, the CAC 40 index was down 0.54% at 5,107 while, in Frankfurt, the DAX was down 0.20% to 12,200.
In southern Europe, the FTSE MIB was down nearly 0.5% in Milan while the IBEX in Madrid was around 0.70% in the red.
For individual stocks Mediclinic (MCFFY) , Marks & Spencer (MAKSF) , BHP Billiton (BHP) - Get BHP Group Ltd Sponsored ADR Reportand Rio Tinto (RIO) - Get Rio Tinto plc Sponsored ADR Report were among the top risers.
Mediclinic, the private healthcare company, saw its shares rise more than 3% after legislators in part of Switzerland voted to reject a proposed tax that would have hit hard listed hospital groups at the bottom line.
BHP shares surged as much as 5% early on in the session after activist investor Elliott Management urged the company to consider a spin off of its petroleum assets, comprised predominantly of shale assets, prompting the shares to rise sharply in London.
Elliott said the miner should dump its U.S. oil assets, which it puts a price tag of $22 billion on, as well as its London listing.
Rio rose after having released details of its annual tax bill. It has been under pressure by Australian authorities in recent times over allegations that it uses transfer pricing, known locally as the "Singapore tax sling," to reduce its tax liability in Australia.
Barclays (BCS) - Get Barclays PLC Sponsored ADR Report shares were volatile after the lender told investors that its CEO Jes Staley is under investigation over his handling of a whistleblowing complaint.
Among Paris-listed stocks, banking sector heavyweights Credit Agricole (CRARY) , Societe Generale (SCGLY) and BNP Paribas (BNPQY) were the foremost victims of election uncertainty, with losses of around 1.5% each.
French losses came as result of a two-horse race having evolved into a situation where there are now four credible challengers to the presidency, adding complexity to what is already Europe's least straightforward electoral process.
Of most concern for markets, left of centre candidate Jean-Luc Melenchon has continued his ascent to new heights in the opinion polls after coming off as the most convincing candidate in last week's television debate.
Melenchon has been a champion of workers' rights, bank regulation and protectionism. He has also advocated ideas such as pulling France out of Nato and offering the French people a referendum on European Union membership.
This means the French electorate now has a strong candidate in both the left and the right wings pitching an EU exit.
Conservative candidate Francois Fillon was seen to regain some of his posture in opinion polls following weeks of scandal over his employment of family members in his office.
Ratings gains for both Fillon and Melenchon have come at a cost for both Emmanuel Macron and Marine Le Pen, whose ratings have slipped during the recent week.
In Frankfurt, Deutsche Post (DPSGY) , RWE (RWEOY) and Adidas (ADDYY) were the top fallers, although all with losses of less than 1%. These were finely balanced against gains for the likes of Deutsche Lufthansa (DLAKY) and Commerzbank (CRZBY) .