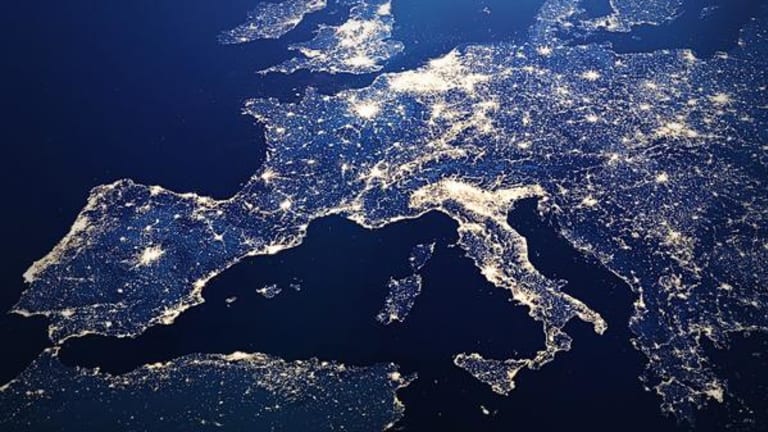 Europe Benchmarks Close Higher With Records
Both of London's indices set records on Friday while Frankfurt and Paris were also buoyant.
Europe's benchmarks edged higher on Friday with indices in London both setting records while stocks in Frankfurt and Paris were also buoyant.
But despite what was broadly positive price action, an air of caution hung over the equity landscape throughout the session, as G20 finance ministers met in Germany, just as the central European nation's chancellor was preparing to meet with President Donald Trump for the first time.
Both events are significant for investors. Many have hoped that a possible declaration against the anti-globalization stance of Trump would deter the newly inaugurated leader from pushing ahead with some of his more protectionist policies.
This is while the eagerly awaited meeting between Trump and German Chancellor Angela Merkel is seen as carrying the risk of upset that could see existing tension between a reformist White House and many governments in Europe exacerbated.
The FTSE 100 scaled a new peak of 7,447 before paring gains to close 0.06% higher at 7,420. The mid-market FTSE 250 index assailed its previous peak to set a new record at 19,064, closing up 0.18%.
In Frankfurt the DAX added 0.01% to settle at 12,084 and the CAC 40 gained 0.15% in Paris to close at 5,020. In southern Europe, the IBEX in Madrid gained 0.81% and but the FTSE MIB in Milan slipped 0.18% for the session.
In individual stocks, both Royal Bank of Scotland (RBS) - Get Royal Bank of Scotland Group plc Sponsored ADR Report and motor insurer Admiral Group (AMIGY) were among the top gainers, notching up returns of between 1% and 2%.
RBS stock rose on Friday after it emerged that a group of shareholders suing the lender over a crisis era capital raising have returned to the negotiating table.
RBS has been defending itself from five separate groups who claim that the bank misled them about the true state of its financial position when it launched a £12 billion rights issue in April 2008, as the global financial crisis gathered pace.
Four out of the five groups have already signed up to an £800 million settlement but one group held out, demanding £1.2 billion from the bank, and pushing the matter toward a trial.
Earlier this week, in a pretrial hearing, a judge ordered the group of claimants to disclose more details about their funding position after concerns were raised over its ability to cover legal costs on both sides if it loses in court.
Admiral Group shares continued to recover from regulatory changes, relating to discount rates used for calculating the value of personal injury payments, that hit the stock hard in February.
As an insurer, it has also benefited from the rising rate narrative given that a considerable portion of an insurance businesses bottom line once came from the income earned by investment portfolios, which are predominantly comprised of bonds.
In Germany the top riser was E.ON (EONGY) , the utility company, although Commerzbank (CRZBY) and Lufthansa (DLAKY) also joined it at the top of the DAX.
E.ON reported a record loss of €16 billion after taking exceptional charges in relation to the decommissioning and cleanup of its German nuclear power stations, which were banned in the wake of Japan's Fukushima disaster in 2011.
It also launched a highly dilutive rights issue to strengthen its balance sheet in the wake of the charge but the shares rose as investors welcomed the long shadow of the nuclear issue having melted away.
Commerzbank rose nearly 2% as European financials continued to perform strongly on the back of Fed action and signs that the Bank of England may be rethinking its own policy, both of which added to the reflation and rising rate narratives during the week.
Lufthansa continued to bask in the glory of Thursday's full-year results and news that the airline will keep its dividend, which helped the shares to rise sharply during Thursday's session and by more than 1% on Friday.
In France, construction firm Vinci (VCISF) , Essilor Internat (ESLOY)  , the eyeware company, and advertising agency Publicis (PUBGY) were among the top risers as French stocks rose broadly again, with investors continuing to cheer the week's Dutch election outcome which saw establishment parties continue to hold the balance of power.