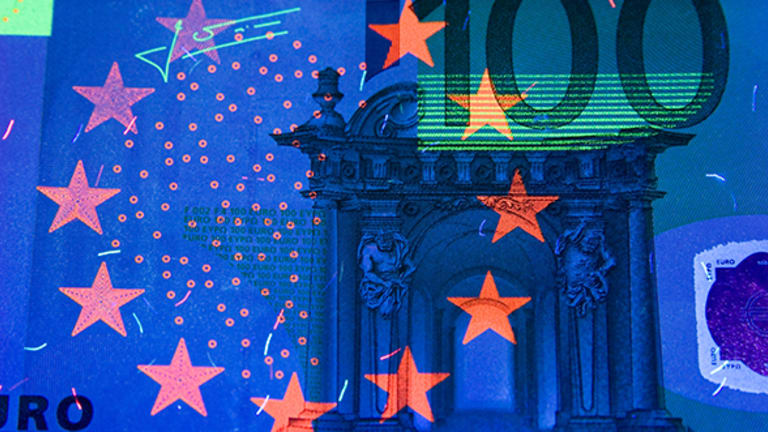 Eurozone Sees Inflation Uptick, Stagnant Third-Quarter GDP Growth
Economic indicators out on Monday suggest the ECB probably won't start curtailing its asset buying just yet.
Eurozone economic indicators on Monday from the EU's statistics agency confirmed a picture of gently stirring inflation and still-subdued economic growth.
In a preliminary report, Eurostat said the October inflation rate rose, as expected, to 0.5% from 0.4%, hitting its highest rate since June 2014.
The report showed that a sharp narrowing in the annual decline in energy prices pushed the index higher. Energy prices were down 0.9% on the year, compared with a decline of 3.0% in September. At the same time services price growth held steady at 1.1%, while growth in the prices of food, alcohol and tobacco slowed to 0.4% from 0.7%.
Separately, Eurostat said that the eurozone economy in the third quarter expanded at an unchanged quarterly rate of 0.3%, equating to annual growth of 1.6%, in line with expectations. The GDP of the wider 28-nation EU, which, for now, includes the U.K., expanded by 0.4% on the quarter and 1.8% year-on-year.
Eurostat doesn't publish a country-by-country breakdown with its preliminary GDP report. The French statistics agency reported on Friday that the French economy expanded by a below-forecast 0.2% in the period, after contraction of 0.1% in the second quarter. Separate reports on Friday for Spain and Austria put their growth rates at 0.7%, and 0.4%, respectively.
Capital Economics said Monday's eurozone figure suggests German economic growth probably didn't exceed its second-quarter growth pace of 0.4%. And business surveys suggesting GDP growth accelerated in October probably won't be enough to convince the European Central Bank to begin slowing its asset purchase program, predicted chief European economist Jennifer McKeown. 
"Indeed, we still expect the Bank to announce a six-month extension of the program at the current pace to September 2017 at its December meeting," she wrote.
The ECB's inflation target is 2%.
The euro was recently down 0.28% against the dollar at $1.0954, while German 10-year government bond yields fell 1 basis point to 0.15%.
Earlier on Monday Germany's Federal Statistical Office reported that German retail sales unexpectedly fell in September, declining by 1.4% on the month, instead of rising by 0.2%, as forecast. On the year, sales were up 0.4%, well under the 1.5% rise expected.
Eurostat will publish its next estimate of third-quarter GDP on Nov. 15, with final inflation figures for October on Nov. 17.
The German third-quarter GDP report comes out on Nov. 15.
The ECB next meets to set rates on Dec. 8.