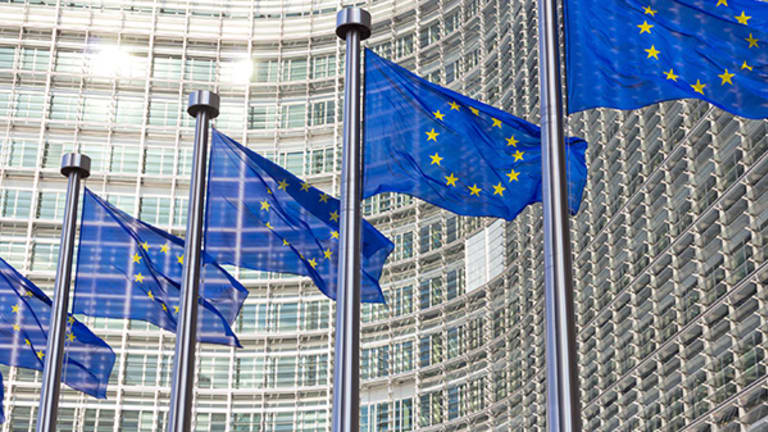 Eurozone Data Highlights Tale of Two Countries
French consumer price and GDP growth disappoint, while German indicators continue to pick up pace.
Economic data from the eurozone on Friday provided more evidence of a divergence between the main economies of Germany and France.
Preliminary German inflation data for October showed prices rose a greater-than-expected 0.7% , on an EU-harmonized basis, above the 0.6% forecast after 0.5% annual price growth in September. On the month prices rose 0.2%.
In France, however, annual consumer price growth lagged expectations, coming in unchanged at 0.5%, as against expectations for 0.6% growth. The inflation news came as the French government statistics agency reported that the economy had expanded by 0.2% in the third quarter, according to preliminary data. That's an improvement on France's second-quarter economic contraction of 0.1% but was below the 0.3% growth expected. Separately, Spain's national statistics agency said the Spanish economy expanded by 0.7% in the three months ended September, while October inflation came in at 0.5%, much stronger than the 0.2% price growth expected, after stagnation last month. And Austria said its GDP increased by 0.4%.
"Provisional Q3 GDP data from France, Spain and Austria support the message from the business surveys that eurozone GDP continued to increase at a pretty slow pace," said Capital Economics chief European economist Jennifer McKeown. "This pace of growth is too slow to generate much inflationary pressure. And as growth is likely to weaken next year as the consumer recovery fades, we doubt that the ECB will taper the pace of its asset purchases for a long time to come."
Separately the European Commission said its economic sentiment indicator rose to a 10-month high of 106.3. The German index rose but the French barometer dropped back. McKeown said that the French index, along with a disappointing recent purchasing managers' index, suggest the French economy may slow further in the final quarter after the 0.2% third-quarter GDP expansion.
European stock benchmarks were mainly down on Friday, with the Eurostoxx 600 recently down 0.37% at 340.49 and the CAC 40 up marginally.
The euro was recently up 0.28% at $1.0928.
The EU's statistics agency will release eurozone GDP data for the third quarter on Monday and analysts are looking for growth of 0.3%, unchanged from the second quarter.