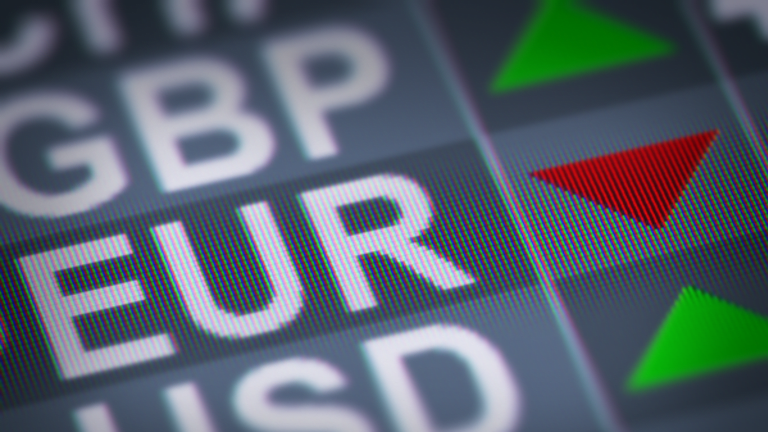 Euro Tops 1.20 Mark Against the U.S. Dollar; First Time Since January 2015
The euro has gained 14% against the greenback this year
The euro traded past the 1.20 mark against the U.S. dollar for the first time since January 2015 early Tuesday as investors continue to favor the single currency in safe-haven flows following a tepid speech from European Central Bank President Mario Draghi last week in Jackson Hole.
The euro has gained more than 6.7% so far this quarter against the greenback -- and 14.1% so far this year -- amid increasing speculation that Draghi will signal an exit from the Bank's extraordinary monetary policy strategies, including quantitative easing, as economic prospects in the region continue to improve.
However, despite market anticipation of a policy shift from Draghi during his speech to a symposium of economists and central bankers in Jackson Hole, Wyoming, the ECB  President played his cards close to his vest last week and revealed no significant clues as to when, or indeed if, the Bank was prepared to trim the pace of its €60 billion in monthly bond purchases.
"On one hand we are confident that as the output gap closes inflation will continue converging to its objective over the medium term," Draghi said during a question-and-answer session that followed his Jackson Hole remarks. "On the other hand, we have to be very patient because the labor market factors and the low productivity are not factors that are going to disappear anytime soon."
The signalling is important for currency traders in that quantitative easing -- a strategy that involves central banks focusing on the amount of money in an economic system, as opposed to its price -- is generally seen as weakening the currency in which it is executed.
Euro moves have also been a significant factor in the under performance of European stocks, with the benchmark Stoxx Europe 600 index falling 6.1% since reaching a near two-year high on May 10 as the euro gained 10.4% against the dollar over the same time period.