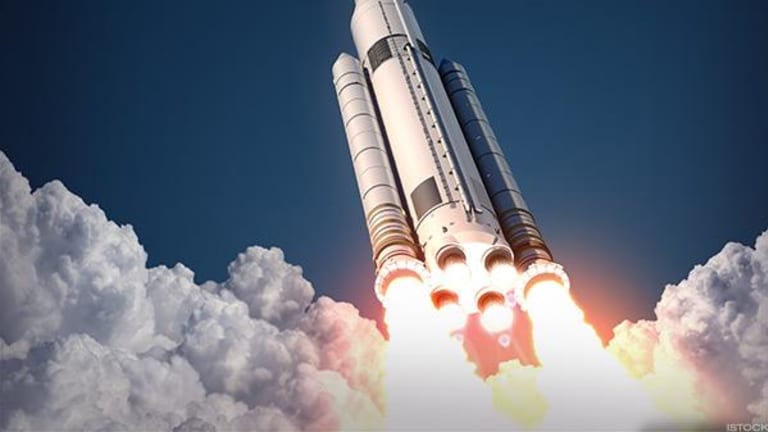 Here's What Sent the Euro Rocketing to a New High
Thanks, Draghi.
The European single currency surged past a one-year high against the U.S. dollar Wednesday as investors extended bets on rate increases and faster growth in the Eurozone economy.
The moves followed a speech from European Central Bank President Mario Draghi Tuesday in Portugal, where he appeared to suggest that the Bank could move away from its current strategy of negative rates and ongoing bond market purchases now that inflation dynamics are starting to improve and job creation is beginning to accelerate as the recovery takes hold.
"With reflationary dynamics slowly taking hold, we now need to ensure that overall financing conditions continue to support that reflationary process, until they are more durable and self-sustaining," Draghi said. "As the economy continues to recover, a constant policy stance will become more accommodative, and the central bank can accompany the recovery by adjusting the parameters of its policy instruments - not in order to tighten the policy stance, but to keep it broadly unchanged."
The comments lifted the euro more than 1% against the dollar in Tuesday trading, a rally that continued into the European session and extended the gain a further 0.38% to 1.1381, the highest since last June's EU referendum in the United Kingdom.  
Draghi also defended the Bank's ultra-loose monetary policy stance -- which includes €60 billion in monthly bond purchases and a -0.4% rate on cash left overnight inside the Eurosystem of central banks -- and said that failing to act as aggressively as they did at the peak of the region's financial crisis would have caused "permanent damage to the economy."
Benchmark 10-year German government bonds, known as bunds, were marked 1 basis points higher Wednesday at 0.39%, a four-week high, as investors re-priced inflation risks in both the region's biggest economy and the broader Eurozone. Germany's 2-year government bonds, known as schatz, traded at -0.575%, the highest level in more than a year.
Visit here for the latest business headlines.