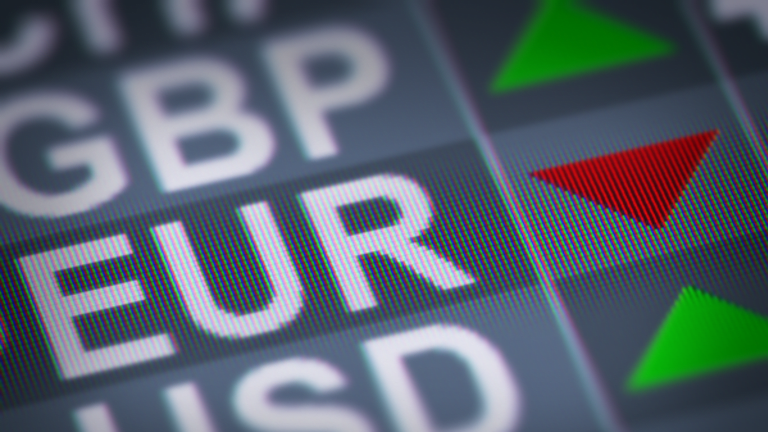 Euro Surges Past 1.17 Against the Dollar as German Business Sentiment Hits Record High
German business sentiment 'euphoric' in July.
The euro surged past 1.17 against the U.S. dollar for the first time in two years Tuesday following a record-high reading for a key German business sentiment index the greenback's extended slump on global foreign exchange markets.
The euro was marked 0.54% higher at 1.1712 against the dollar by 2:15 London time, passing the 1.17 mark for the first time since August 2015. The gains corresponded with and extended decline for the dollar index, which measures the greenback's strength against a basket of six global currencies and fell 0.25% during European trading hours to 93.75, the lowest since April 2016. 
The Ifo Institute's benchmark survey of business sentiment in Germany, Europe's biggest economy, hit an all-time high of 116 this month, up from 115.2 in June, with president Clemens Fuest describing the mood among the 7,000 respondents as "euphoric".
"Hardly anything seems to be able to hit the German economy," said his colleague, economist Klaus Wohlrabe.  
The euro has gained around 5.3% against the dollar since late last month when European Central Bank President Mario Draghi told an audience of central bankers an economists in Sintra, Portugal, that the threat of deflation is gone and "reflationary forces" allowed him to be more confident that consumer price pressures would soon resurface.
The speech ignited a raft of similar signalling from global central bankers that the so-called "era of cheap money" may be coming to an end, particularly in Europe.
Benchmark 10-year German government bonds, known as bunds, have seen yields rise 25 basis points to 0.55% since then while the single currency has gone from 1.1118 to its current levels as investors re-priced inflation risks in both the region's biggest economy and the broader Eurozone.
In fact, reference to the euro's recent gains sent the currency higher again Thursday as investors bet that Draghi and his colleagues are pleased with the advances and the faith that investors are showing in the region's broader recovery.
"The repricing of the exchange rate has received some attention during the various exchanges of views, and in various ways," Draghi said. "That's been something that, just as I said, has received some attention."