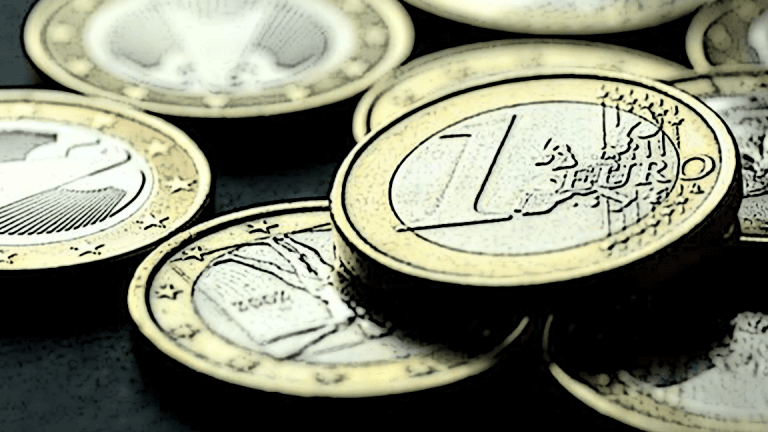 Euro Surges, Bund Yields Rise as ECB Mulls 2018 Change in Forward Guidance
Minutes from the ECB's December policy meeting suggest Mario Draghi and his colleagues could change their guidance on future rate changes now that the region's economic recovery has fully materialised.
The euro surged higher against the U.S. dollar Thursday after minutes from the European Central Bank's December policy meeting suggested the bank could alter its forward guidance on interest rates now that the region's recovery has accelerated to the fastest pace in nearly a decade.
The changes could signal the first real indication that Mario Draghi and his colleagues on the Bank's Governing Council could be ready to reduce some of the myriad stimulus, including negative rates and billions in monthly bond purchases, that have been in pace since the region's debt crisis first erupted in 2012. 
"It was argued that communication needed to evolve gradually in step with improving economic data and a further easing of financial conditions was not regarded as warranted," accounts of the Dec 13 to Dec. 14 meeting indicated. "From this perspective, it was important for the forward guidance to be updated in line with evolving data, with a view to avoiding more abrupt or disorderly adjustments at a later stage."
The euro gained nearly 0.65% against the dollar following the release of the minutes in Frankfurt to change hands at 1.2022 by 12:45 pm London time when benchmark 10-year German bund yields, a proxy for triple-A rated borrowing costs in Europe, rose 2 basis points to 0.5%
The Eurozone economy capped its best year for private sector growth in more than a decade, according to data published last week, and the pace of new orders and job creation in the region's biggest business sectors look to carry that momentum well in to 2018.
IHS Markit's benchmark survey of several thousand business leaders around the single currency area was pegged at 58 points, well above the 50-point mark that generally separates growth from contraction and rounding out the best quarterly reading since 2011 while the overall average annual trend level was the best since 2006. The figures suggest an annual GDP growth rate of around 3.2%, which would be the best in around 11 years.
"A stellar end to 2017 for the Eurozone rounded off the best year for over a decade, continuing to confound widely-held fears that rising political uncertainty would curb economic growth," said IHS Markit's chief economist, Chris Williamson. "New work is flowing to companies at a rate not seen for a decade and backlogs of uncompleted work are rising sharply. Hiring is consequently at a 17-year high as firms look to boost capacity to meet rising workloads. Optimism about the outlook also turned higher in December."
The Eurozone's ongoing recovery, as well as the tepid pace of consumer price increases, has kept the European Central Bank from withdrawing all of the measures it has in place to stoke inflation in the currency area, although it has trimmed -- by half -- the monthly pace of purchases in its €2.55 trillion quantitative easing program.
More of What's Trending on TheStreet: