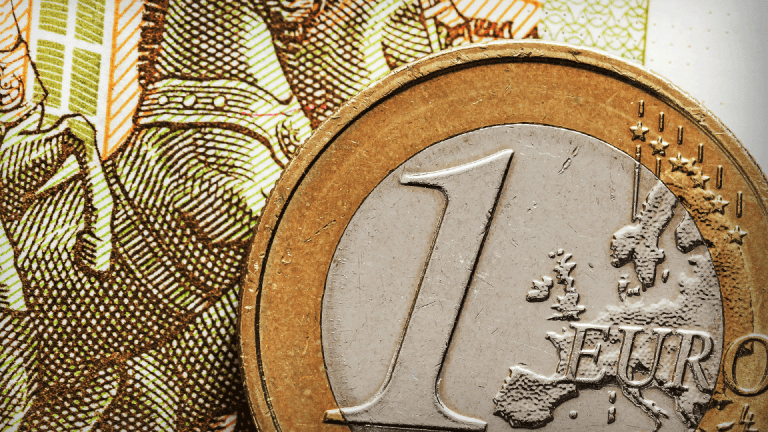 Euro Hits 3-Year High After Breakthrough in German Coalition Government Talks
The euro extended its two-day gain against the dollar to around 1.55% following reports of a breakthrough in talks to form a coalition government in Germany, Europe's biggest economy.
The euro surged to the highest levels against the dollar in at least three years Friday as investors reacted to reports of a breakthrough in talks to form a coalition government in Germany and extended bullish bets on the single currency following hawkish signals on interest rates from the European Central Bank.
Multiple media reports suggest Chancellor Angela Merkel's Christian Democrats have reached a deal with their socialist rivals that will put the two sides at the negotiating table for formal talks to form a coalition government in Europe's biggest and most important economy. Germany has been running under a caretaker administration since September's federal elections failed to deliver a decisive mandate for Merkel amid a troubling rise in support for far-right nationalists. 
The euro gained more than 0.73% against the dollar in early Friday trading, extending its two-day advance to 1.6% and reaching a December 2014 high of 1.2120 against the greenback. 
Friday's gains followed the release yesterday of minutes from the ECB's December policy meeting suggested the bank could alter its forward guidance on interest rates now that the region's recovery has accelerated to the fastest pace in nearly a decade.
The changes could signal the first real indication that Mario Draghi and his colleagues on the Bank's Governing Council could be ready to reduce some of the myriad stimulus, including negative rates and billions in monthly bond purchases, that have been in pace since the region's debt crisis first erupted in 2012.
The Eurozone economy capped its best year for private sector growth in more than a decade, according to data published last week, and the pace of new orders and job creation in the region's biggest business sectors look to carry that momentum well in to 2018.
IHS Markit's benchmark survey of several thousand business leaders around the single currency area was pegged at 58 points, well above the 50-point mark that generally separates growth from contraction and rounding out the best quarterly reading since 2011 while the overall average annual trend level was the best since 2006. The figures suggest an annual GDP growth rate of around 3.2%, which would be the best in around 11 years.
The Eurozone's ongoing recovery, as well as the tepid pace of consumer price increases, has kept the ECB from withdrawing all of the measures it has in place to stoke inflation in the currency area, although it has trimmed -- by half -- the monthly pace of purchases in its €2.55 trillion quantitative easing program.