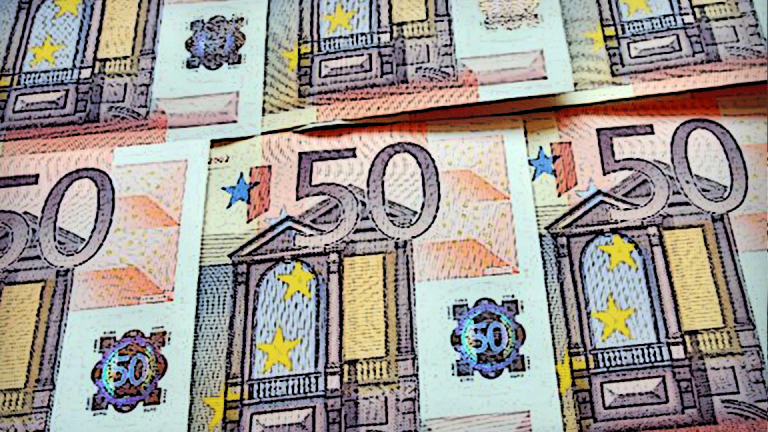 Euro Gains Hold Stocks in Check, Wall Street Poised For New Record Highs
Wall Street is looking to set fresh record highs Tuesday as global stocks continue to push into uncharted territory on the back of solid corporate earnings and robust economic growth.
European stocks are expected to open modestly higher Tuesday, with Wall Street set to print new record highs on its return from holiday as investors extend bets on a strong corporate earnings season and price-in the impact of a weakened U.S. dollar and recent tax reform on international sales . 
Most European benchmarks are expected to book quiet gains at the opening bell, according to financial bookmakers IG, although the advance is likely to be blunted by the ongoing gains for the euro, which is holding near a three-year high of 1.2268 after touching the highest levels since December 2014 in Monday trading.
Britain's FTSE 100 will be similarly affected, given the pound's surge to a post-Brexit vote high of 1.3809 yesterday, but is still looking at a 0.17% gain at the bell thanks in part to strong commodity stocks.
Early indications from Wall Street futures suggest another super-charged session on Wall Street, with contracts tied to the Dow Jones Industrial Average rising 195 points from their Friday close and those tied to the broader S&P 500 gaining 9 points, or 0.32%, from their previous record highs.
Fourth quarter earnings are expected Tuesday from UnitedHealth Group Inc. (UNH) - Get Report and Citigroup (C) - Get Report , with analysts now expecting S&P 500 earnings to collectively rise around 12.1% over the three months ending in December following stronger-than-expected reports from JPMorgan & Chase Co. (JPM) - Get Report and PNC Financial (PNC) - Get Report last week.
Overnight in Asia, stocks pushed higher into record territory after breaching their all-time peak Monday thanks in part to a weaker U.S. dollar and surging commodity prices, which helped lift oil to the highest level in three years.
In Tuesday trading, however, the dollar's decline stabilised somewhat, although the dollar index, a benchmark of the greenback against a basket of six global currencies is still sitting within touching distance of its December 2014 low at 90.54, helping Japan's Nikkei 225 surge 1% to close at the highest level since 1991.
The broadest measure of regional stocks, the MSCI Asia ex-Japan index, was marked 0.53% higher into the close of trading.
Oil prices were mixed after touching three-year peaks on Monday, as investors calibrated bets on renewed demand for crude in an accelerating global economy while accounting for an increase in U.S. drilling installations and production rates reported last week.
Brent crude contracts for March delivery, the global benchmark, were seen around 30 cents lower from their Monday close at $69.94 per barrel while WTI contracts for the same month added around 7 cents to $64.37 per barrel.