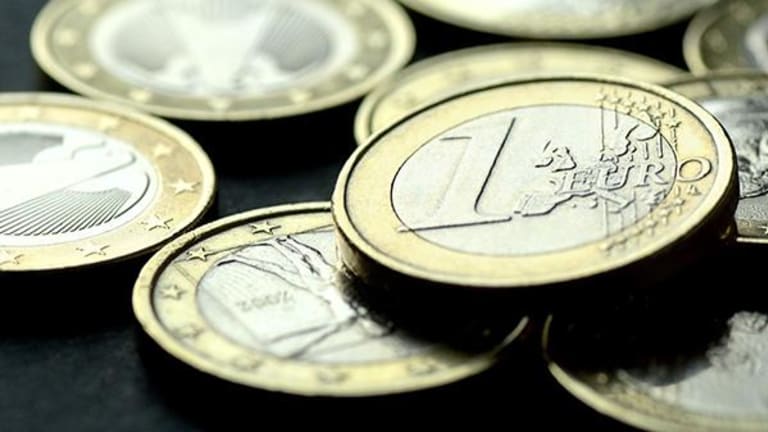 The Euro Just Had Its Worst Slump of 2017
Germany's indecisive vote is weighing on the euro as talk of a new elections pushed single currency into longest tailspin of the year.
The European single currency extended its worst slump of the year Tuesday amid speculation that Chancellor Angela Merkel may be forced to abandon her efforts to form a stable coalition government and ask German President Frank-Walter Steinmeier to call a new election.
The euro was marked 0.44% lower against the dollar at 12:30 London time, changing hands at a one-month low of 1.11795 and extending a two-day slump of more than 1.15%, the worst since the start of the year.
Merkel's attempts to build a so-called Jamaica Coalition, which would include her Christian Democrats with the center-right Free Democrats and the left-leaning Green Party, have gotten off to a bumpy start, and the Chancellor herself has warned that the talks could take months.
With local elections in Lower Saxony set for mid-October, no significant progress is expected in any coalition talks for several weeks, although that didn't stop FDP deputy party leader Klaus Wohlrabe from throwing down his party's gauntlet by declaring Monday that, unless the government promises a change in direction, he would advocate against it, saying "it is not up to us to form a 'Jamaica coalition' at any price."
The head the Munich-based IFO Institute for economic research and Germany's most-respected think-tank, Clemens Fuest, caution Tuesday in the country's Der Spiegel newspaper that new elections and uncertainty would be "harmful for the economy", Europe's largest, and pleaded for compromise.
Fuest's IFO colleague, Klaus Wohlrabe, said yesterday that news elections can't be ruled out, and that a Jamaica Coalition would be "difficult to achieve" following data that showed an unexpected decline in September business confidence.
The currency was also weighed by comments from European Central Bank President Mario Draghi, who addressed lawmakers in Brussels Monday as part of his scheduled appearances before parliament's committee on economic affairs.
"We also have to be sensitive to the danger of not halting a recovery through hasty monetary-policy decision making," Draghi said. "We can't afford hasty moves."
"We still see some uncertainties with respect to the medium-term inflation outlook," he added. "Most notably, the recent volatility in the exchange rate represents a source of uncertainty which requires monitoring."
More of What's Trending on TheStreet: