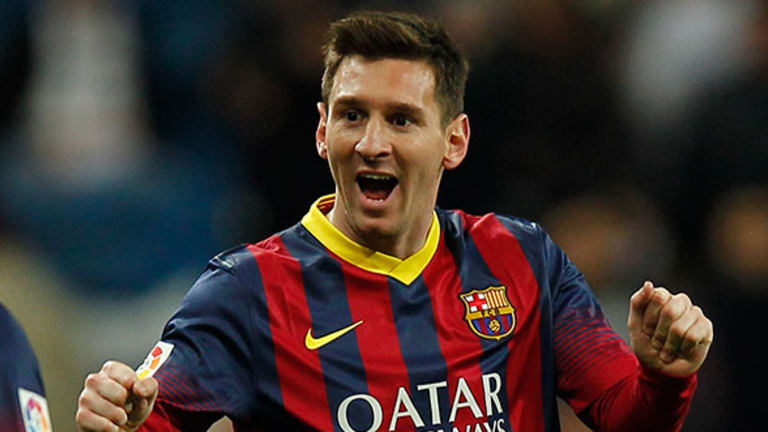 EU Antitrust Referees Call Penalty on Spanish Soccer Clubs
Brussels regulators order Real Madrid, Barcelona and five other clubs to repay state aid they deem illegal under EU rules.
Brussels regulators order Real Madrid, Barcelona and five other clubs to repay state aid they deem illegal under EU rules.
European Union state aid referees have called a penalty on Real Madrid Club , FC Barcelona and five other Spanish professional soccer clubs while giving a pass to five Dutch teams.
Wrapping up in-depth probes launched in late 2013, the European Commission said that aid granted to the Spanish clubs gave them an unfair advantage in breach of EU state aid rules, and should therefore be paid back
The measures in question include tax breaks to Real Madrid, Athletic Club Bilbao and Atletico Osasuna, despite the first two repeatedly topping Deloitte's Football Money League of the highest-earning teams.
Real Madrid recently topped Deloitte's soccer money league table for the eleventh consecutive year, generating €577 million ($642.14 million) in revenue in the 2014-2015 season, while Barcelona kicked Manchester United out of second place with revenue of €569.8 million.
In the long-running state aid cases, the EC found that Real Madrid benefited from an €18.4 million unfair tax advantage in 2011 as a result of a significantly undervalued land transfer from the City of Madrid.
The regulator also found that five of the seven Spanish teams, including Real Madrid, and Barcelona, unfairly benefited from a discounted corporate tax rate of 25% instead of the 30% applicable to sport liability companies.
Last but not least, state-funded loan guarantees for three Valencia region teams experiencing financial difficulties were also deemed to be illegal.
"Using taxpayers' money to finance professional football clubs can create unfair competition," said EU Competition Commissioner Margrethe Vestager in a statement. "Professional football is a commercial activity with significant money involved and public money must comply with fair competition rules. The subsidies involved in these cases did not."
Spanish authorities now have four months to recover the aid.
Vestager inherited the cases from her predecessor Joaquin Almunia four years after the initial complaint. Almunia was a Bilbao supporter and denied allegations a conflict of interest had held up his probe.
Vestager  has now closed that chapter on a match that went into extra overtime.
In the Dutch decision, the EC found that support measures granted by several municipalities to five football clubs -- including FC Den Bosch, MVV Maastricht, NEC Nijmegen and Willem II -- are in line with EU state aid rules. It also found that a land transaction involving PSV Eindhoven was conducted on market terms and therefore involved no state aid.