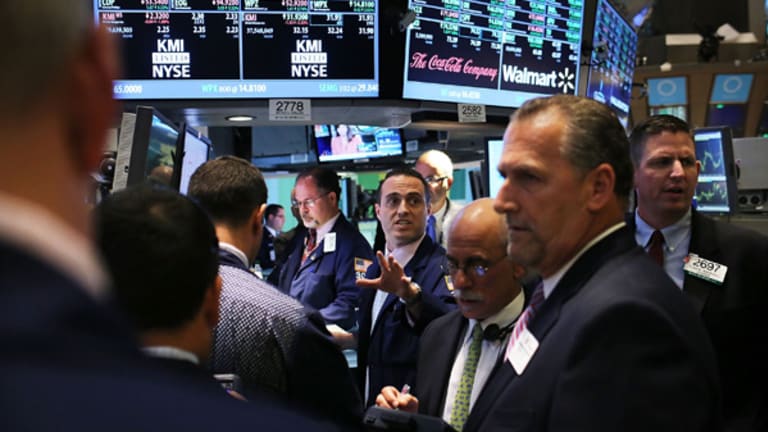 E*Trade Reportedly Floats Ameritrade Bid
Reports of the $5.5 billion offer spur more buying in the online brokerage sector.
News that
E*Trade
(ET)
made overtures to rival
Ameritrade
(AMTD)
stoked shares of online brokerage stocks.
Media reports say E*Trade has formally notified Ameritrade of its interest in acquiring the Omaha-based online brokerage. On Friday, rumors of a possible deal between two of the best-known online brokerage firms propelled stocks of each firm more than 9% higher.
E*Trade's apparent interest in Ameritrade was reported Monday by
The Wall Street Journal
and
The New York Times
. The talked-about deal reportedly would value Ameritrade at about $5.5 billion.
Ameritrade closed Friday at $11.31 a share, with a market cap of $4.55 billion. E*Trade, with a market cap of $4.4 billion, last traded Friday at $11.93.
In premarket trading, shares of Ameritrade were trading 23% higher, while E*Trade shares were up 7%.
Speculation of a possible deal emerged after E*Trade canceled a European investor trip and cut a stock buyback program.
According to the stories, the $5.5 billion price tag would value Ameritrade at about $15 a share. Meanwhile, the
Times
reports that rival online broker TD Waterhouse, owned by
Toronto Dominion Bank
(TD)
, also has been talking to Ameritrade.
For more than a year, most analysts have been predicting a wave of consolidation in the online brokerage sector. It's become harder for firms to make money amid a price war that has slashed commissions on trades.
The lower commission costs are turning the online brokerage space increasingly into a volume business. And one way to build volume is through acquisitions.
"Conceptually, we would view this type of consolidation quite favorably, while as independents, we are cautious on both ET and AMTD given the intense pricing pressure and current lack of momentum in retail trading," said Fox Pitt Kelton analyst David Trone, in a research report.
But deals in the online sector have been hard to complete. Indeed, TD Waterhouse, in the past, has held abortive merger talks with both E*Trade and Ameritrade.
Still, the renewed merger discussions are fueling investor interest in stocks that have long been favorites of daytraders, who also are the main customers of E*Trade and Ameritrade. Some believe the news of potential competition between E*Trade and TD Waterhouse for Ameritrade may also draw
Charles Schwab
( SCH) into a merger free-for-all.