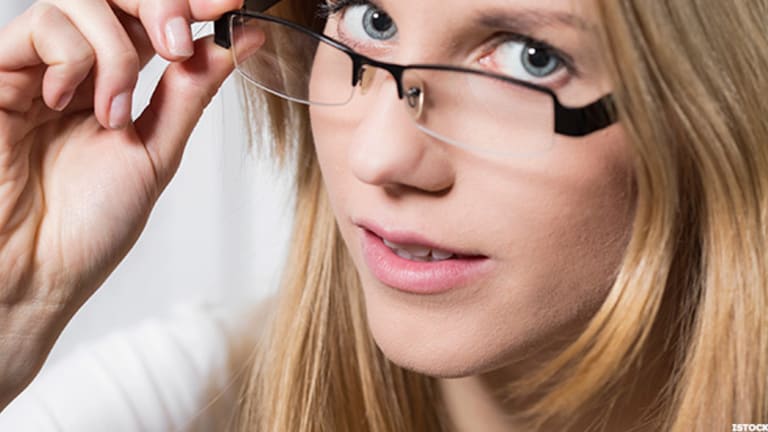 Essilor Stock Falls Sharply After Revenue Guidance Cut
Essilor, owner of the Transitions lenses brand, cuts 2016 revenue guidance on slow U.S. sales
Essilor SA (ESLOY) , the world's biggest maker of eyeglasses, saw shares fall the most in eight years Tuesday after it cuts it revenue forecast based on slow U.S. growth.
Essilor shares fell more than 7.11% in Paris trading to change hands at €94.45 each b y 11:34 CET, the lowest since January 2015 and extending the year-to-date decline to 19%. Rival Luxottica Group SpA (LUX) , which owns and operates Pearle Vision, Sears Optical and Lenscrafters in the United States, has seen its shares fall around 18% so far this year as well. 
The Charenton-le-Pont, France-based company, which makes most of its sales in the United States and own the Transitions lenses brand, said Tuesday that it was trimming its 2016 revenue forecast for like-for-like growth to 3.5% from 4.5% owing to slow ophthalmic sales.
"The solid growth anticipated therefore in full-year revenue at constant exchange rates reflects the strengthening of the Company's positions across the global marketplace," the company said. "Lastly, contribution from operations1 is now expected to stand at around 18.5% of revenue, primarily due to the slower than expected like-for-like growth and the dilution from the sustained acquisitions dynamic."
The group also announced plans for deeper expansion in China and said it had acquired a 50% stake in Photosynthesis Group, a Hong Kong-based sunglasses and corrective lens makers and a 55% stake in Jiangsu Creasky Optical, a lens manufacturer and distributor based in Danyang, China.