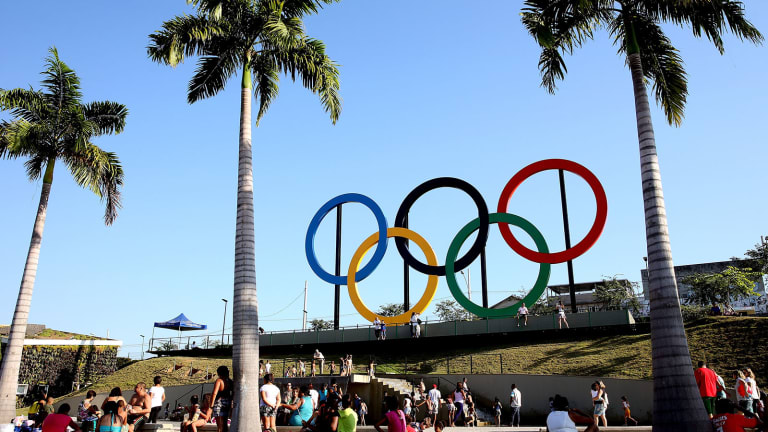 The High Risk That Emerging-Market Winners 'Overplayed Their Hand'
International investors have poured $55.8 billion into emerging-market stocks so far in 2016, more than four times the amount for all of last year. Now, the assets are looking pricey.
This article, originally published at 11:44 a.m. on Thursday, Sept. 8, 2016, has been updated with analysts' comments and investment-flow data.
The ultimate risk-on asset is turning risk-off.
Emerging-market stocks -- among the riskiest securities from the world's riskiest countries -- are poised to fall through the rest of the year, according to the Swiss bank UBS (UBS) - Get Free Report . That's after a 4% rally in the week through yesterday, with more investors now betting that the FederalReserve won't raise interest rates until December. Higher rates in the U.S. make securities elsewhere less attractive and typically put downward pressure on the foreign currencies in which emerging-market stocks are denominated.
The latest turn in investor sentiment spurred a renewed "hunt for yield" outside of developed markets like the U.S., Europe and Japan, where government bonds are historically low or even negative, UBS analyst Geoff Dennis wrote in a Thursday note to clients.
Emerging-market stocks, which hail from countries including Brazil, Russia, India, China and Mexico, could lose about 6% through the end of 2016, based on UBS's latest forecast.
The benchmark MSCI Emerging Markets Index looks expensive, with its stocks trading at an average 12.5 times projected earnings per share, compared with the long-term average of 10.9 times, Dennis wrote. A correction is likely as investors start to focus on probable Fed rate increases later this year and into 2017.
"We've been liquidity-driven in emerging markets this year, and this is just the latest rally," Dennis told TheStreet. "Investors should be very careful about getting too aggressive, because we do think that, indeed, the Fed will raise rates again."
The call by UBS comes as emerging-market stocks have surged 17% so far in 2016, after falling an average 0.4% in each of the past five years. For comparison, the Standard & Poor's 500 Index of U.S. stocks is up 6.7% this year. 
Stocks from India, Korea, Taiwan, Russia, Turkey, Hungary and Peru look attractive relative to the rest of emerging markets, according to UBS. Those from Brazil, Mexico and South Africa are less appealing.
Emerging-market assets tumbled in 2015 on predictions the Fed would raise rates as many as four times this year. Those concerns were exacerbated by investor jitters about China's slowing economic growth and falling commodity prices, which dimmed the prospects of big raw-materials exporters like Russia, Brazil and South Africa.
Instead, the Fed has delayed rate increases, China has managed to avoid a steep currency devaluation, and oil prices have rebounded to about $46 a barrel from as low as $26 in February.
"It's easy to find emerging-market bulls because emerging markets are up," said Stuart Quint, an independent analyst who previously worked at the money manager Aberdeen Asset Management and brokerage firm Sanford C. Bernstein. "If we get a more hawkish Fed next year, then you'll need EM economic growth to pick up markedly" for this year's rally to extend into 2017. 
International investors have poured $55.8 billion into emerging-market stocks so far in 2016, more than four times the amount for all of last year, according to the Institute of International Finance. In July alone, the figure was $18.6 billion -- a record monthly total in data going back to the start of 2014.
Of course, BlackRock's iShares MSCI Emerging Markets ETF (EEM) - Get Free Report , which tracks the asset class, remains more than 30% off of its October 2007 high, even as the S&P 500 and Dow Jones Industrial Average have charted new records this year.
"Optically it looks like emerging-market equities have really overplayed their hand," said Robert Abad, founder of the emerging-markets advisory firm EM+Brace. "Some might argue that that's a blip. Some might argue that that could quickly reverse. But at the end of the day, a lot of money has found a home and is happy with it."