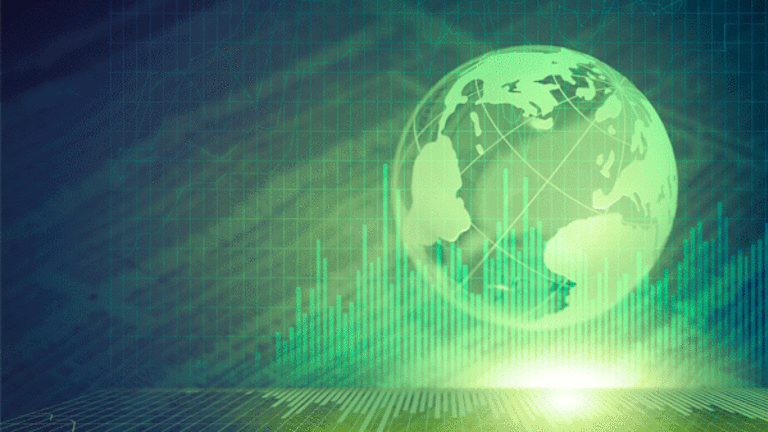 You May Not Be as Diversified as You Think
Mining and emerging-markets stocks tend to move in tandem, so check your exposure.
Every portfolio, no matter how well it is constructed, is vulnerable to something.
Investors who rely on actively managed funds or broad-based index funds often end up too heavy in the financial sector; those who go with individual stocks and sector funds face a similar threat if too many of their holdings correlate too closely.
One less-obvious example of this problem is with emerging-market stocks and mining stocks. Both segments have been terrific sources of outperformance for several years, and there is a compelling fundamental argument in the growth rates and increased demand to tell us that both segments should continue to do well over the long term.
As this chart of
iShares S&P Global Materials Index Fund
(MXI) - Get iShares Global Materials ETF Report
and
BLDRS Emerging Market 50 ADR Index Fund
(ADRE) - Get Invesco BLDRS Emerging Markets 50 ADR Index Fund Report
shows, the correlation between the two has been very tight, including during several big and fast corrections.
The connection is quite logical. Growth and modernization in places such as China and India have been big catalysts for increased demand for natural resources. This benefits the countries that are experiencing the demand, as well as those countries capable of supplying the commodities -- many of which are emerging markets such as Brazil and Chile.
This infrastructure buildout has many more years and several hundred billion dollars to go. China needs iron ore and copper, and so will other countries such as Pakistan and Vietnam as they follow the same path, creating long-term visibility for these trends.
None of that isolates these stocks from nasty declines every now and then.
China is down more than 40% from its peak, far worse than emerging markets as measured by ADRE. It's also far worse than industrial metals as measured by
PowerShares DB Base Metals ETF
(DBB) - Get Invesco DB Base Metals Fund Report
.
If you think the drop in China is justified, you must also be open to the possibility that broader emerging markets and the mining/materials sector could also justifiably endure a painful correction.
If you think the decline in China is unjustified, it must also be possible for emerging markets and materials to go down a lot for no reason.
What is your total exposure to these sectors? If a meaningful decline started right now, how would that affect your portfolio? If you got caught off guard by a severe decline, would you make an emotional sale at the wrong time?
Sympathetic Sectors
The point of this article is not to debate the fundamentals of either emerging markets or materials. As the chart shows, sometimes these segments have very big moves down.
It is likely that when the next one comes, regardless of whether it is justified, it will take both of them down. Anyone getting caught with a 20% to 25% exposure between the two, which is not uncommon, is going to have to confront their emotions at that point.
The time to think about this sort of thing is now, when things are going well -- not after there has been some sort of panic.
If you are not inclined to sell down an overweight position I would suggest you mentally quantify the risk. A 25% combined exposure that rides down 20% obviously takes 5% from the overall portfolio.
Often, fast declines are followed by snapback rallies. Quantifying the risk might prevent selling at a panic low right before a snapback.
At the time of publication, Nusbaum was long MXI and ADRE on behalf of clients, although positions may change at any time.
Roger Nusbaum is a portfolio manager with Your Source Financial of Phoenix, and the author of Random Roger's Big Picture Blog. Under no circumstances does the information in this column represent a recommendation to buy or sell stocks. Nusbaum appreciates your feedback;
to send him an email.