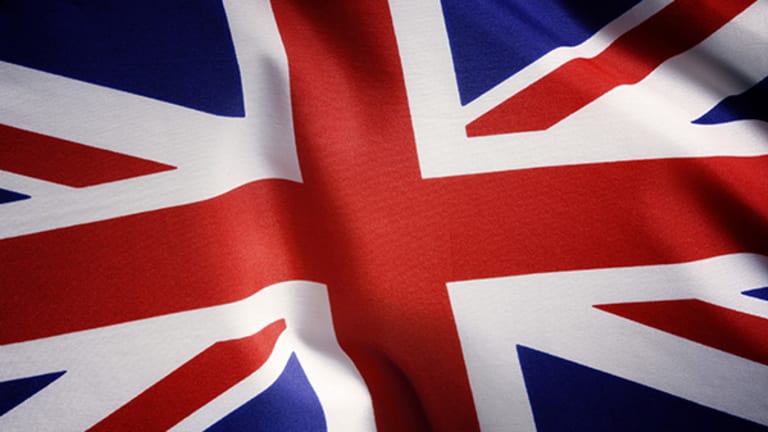 WPP Shares Surge on Increased Ad Spend in First Half
Ad and promotional spending continuing to increase.
The world's largest advertising firm WPP (WPP) beat market expectations in the first six months of 2016, reporting revenue growth of 8.9% on a constant currency basis, after enjoying growth across a wide range of regions as well as business areas. On a reported basis, revenue jumped 12% due to the weakness of the pound against the dollar following the Brexit vote.
WPP shares led the FTSE 100, jumping more than 6% in trading following the results announcement.  
The London-based firm, which owns Ogilvy & Mather Worldwide, Y&R, Grey and J. Walter Thompson, said revenue in the first half jumped 8.9% year on year on a constant currency basis to £6.5 billion ($8.6 billion), well above the market consensus of £5.8 billion. The company, which has presence in 112 countries, attributed the robust performance to growth in western Europe, Asia Pacific, Latin America, Africa and the Middle East, and central and eastern Europe. It also enjoyed growth in a wide range of business areas including advertising and media investment management and brand and identity.
"Despite GDP growth in the 3.0%-3.5% range with little inflation and consequent lack of pricing power, client data continues to reflect some increase in advertising and promotional spending - with the former tending to grow faster than the latter, which from our point of view is more positive - across most of the group's major geographic and functional sectors," the company said.
In the first half, growth stood out in western continental Europe, with revenue up 5.4%, followed by North America, up 4.4% and the U.K., up 4.1%. In the second quarter, strength in western Europe became even more conspicuous, with revenue up 6.2%, while growth in the U.S. slowed down to 2.2%.
Revenue in the advertising, media investment management business was up 6.6% in the first half. This was followed by growth of 4.0% in brand identity, healthcare and specialist communications, and 2.7% in the public relations and public affairs. Revenue in data investment management stayed flat.
"TV should be positive in the U.K. in 2016 and this despite total U.K. advertising growth rates having been revised downward post-Brexit," wrote Liberum analysts.  "Germany performs strongly across the board, which should bode well for the German names."
Headline Ebitda rose 9.5% to £889 million backed by revenue growth and reined-in operating costs. Net profit slumped 58.8% as the firm wrote down its investment in Reston, Virginia-based comScore, which is currently going through an internal investigation.
Headline diluted earnings per share came to 39.1 pence per share, compared with the market consensus of 39.3 pence per share.
For the full fiscal year 2016, the firm said it expects revenue growth of more than 3%.
"Although corporate balance sheets are much stronger than pre-Lehman and confidence is higher as a result, the Brexit/Eurozone, Middle East, BRICs hard or soft landing (particularly now Brazil, Russia and China) and U.S. deficit uncertainties still demand caution," WPP said.