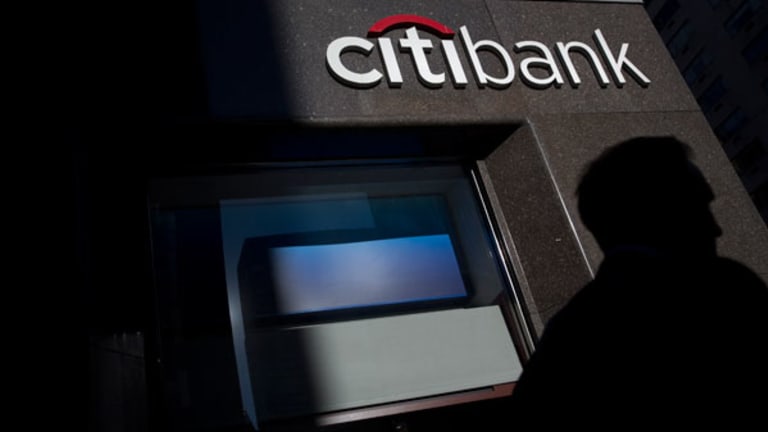 NEW YORK (TheStreet) -- Despite passing the Federal Reserve's bank stress test earlier in the month, Citigroup (C) - Get Citigroup Inc. Report -- unlike most its peers -- failed to get its shareholder plan through.
Although Citigroup can resubmit its plan for a higher dividend and stock buyback during the next 30 days and despite saying it will "work closely with the Fed to better understand their concerns." the damage has been done. The shares were recently down 5.3% to $47.51. They are down 8.7% year to date.

WATCH:Citigroup Slides After Fed Deems 2014 Capital Plan Too Risky
But look at what happened in 2012, the last time Citigroup failed to get the Fed to approve a shareholder return plan. The shares have almost doubled since then, even with this year's drop. Investors who bought Citigroup shares back then saw potential not realized by the broader market.
Read: Citigroup and the 'Straw That Broke the Camel's Back'
Remember that Citigroup is more than just a U.S. bank. Its Citicorp international-banking business -- which is 90% based in Asia and Latin America -- had over $18 billion in revenue last year, only 5% below revenue of the company's North America division.
Emerging markets are down at the moment, but Citigroup should get an earnings boost when they recover. No other U.S. bank has the exposure to those markets that Citigroup does. The company's transaction-services and capital-markets businesses have big presences overseas, as well.
Shares of Citigroup trade for about 75% of book value, the value of the company's accumulated assets minus liabilities. That figure should rise if Citigroup regains investors' confidence.
Read: Watch Me Shoot Down Bill Ackman's Herbalife Bear Thesis
Citigroup should eventually get a dividend and buyback request through the regulators. Just as investors who embraced a decline in Citigroup shares in 2012 were rewarded, buyers now should reap gains.
At the time of publication, the author had no position in any of the stocks mentioned.
This article represents the opinion of a contributor and not necessarily that of TheStreet or its editorial staff.