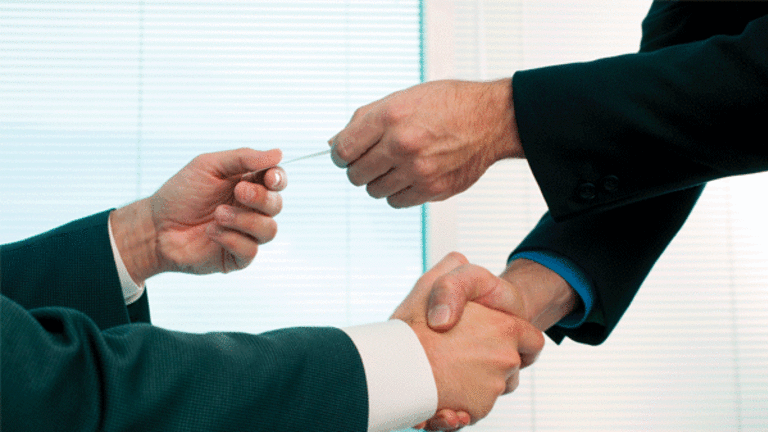 Why It Pays to Own These Emerging Markets Bonds
Funds that focus on local currencies can provide diversification.
NEW YORK (TheStreet) -- Wall Street strategists are warning investors to be wary of bond funds. When interest rates rise, bond funds tend to drop. Plenty of economists expect rates to rise soon as the economy grows.
Investors recently got a taste of the pain that could lie ahead. During the past month, interest rates on 10-year U.S. Treasury bonds rose from 1.60% to 1.93%. In response to the rate move,
iShares Core Total U.S. Bond Market ETF
(AGG)
, which tracks the Barclays aggregate bond index, lost 0.6%, according to Morningstar.
Seeing the losses, you may be tempted to dump all your bonds. But a better approach is to diversify your fixed-income portfolio, including some funds that don't necessarily move in lockstep with the rest of the bond markets. Top diversifiers include funds that hold emerging markets bonds denominated in local currencies.
During the past month, local currency funds proved their value, rising as most U.S. bond funds sank. Funds that returned more than 1% for the month include
Market Vectors Emerging Markets Local Currency Bond ETF
(EMLC)
and
WisdomTree Emerging Markets Local Debt
(ELD)
.
In the past, few emerging markets bond funds held securities that were denominated in local currencies, such as Mexican pesos or South African rand. Instead, the funds owned bonds that paid interest in dollars or euros. Investors steered away from emerging markets currencies, fearing that they could collapse and erode the value of shares for U.S. investors.
Then in recent years, the dollar began to appear less reliable. With the U.S. running massive trade and budget deficits, investors feared that the currency could sink. At the same time, currencies in the emerging markets have become more compelling. Many countries in Asia and Latin America have balanced budgets and strong economies. That has helped to boost the currencies.
As investors became more comfortable with emerging markets, companies introduced local currency funds. New entrants include
WisdomTree Asia Local Debt
(ALD)
and
iShares Emerging Markets Local Currency Bond
(LEMB)
. While they remain in the minority, local currency funds have gained a bigger following as investors have sought ways to profit from a weaker dollar. "People want to diversify away from the dollar because they are concerned that the
Federal Reserve
may be printing too much money," says Fran Rodilosso, a portfolio manager for Market Vectors.
During the past year, WisdomTree's fund has had inflows of $433 million and now ranks as the biggest local currency fund with $1.5 billion in assets. Market Vectors Emerging Markets Local Currency has $1.2 billion. The biggest emerging markets dollar
ETF is iShares JPMorgan USD Emerging Markets Bond
(EMB)
with $6.9 billion.
While Market Vectors is a passive fund, the WisdomTree local currency fund is actively managed. Favoring higher quality issues, WisdomTree's portfolio has a solid investment-grade rating of A. "We overweight countries that have really clean balance sheets," says portfolio manager Rick Harper.
Harper is particularly keen on Asian countries, such as Malaysia and Indonesia. Those have limited debt and growing economies. To control risk, Harper has 11% of assets in local currency issues from supranational agencies, such as the World Bank, which carries the top rating of AAA.
The Market Vectors fund has an average credit quality of BB, one step below investment grade. The lower-quality names come with more risk, but they deliver richer yields. Market Vectors yields 4.1%, compared to a yield of 3.6% for the WisdomTree Fund. At a time when U.S. bonds pay skimpy yields, the local currency choices offer the potential for better results.
If U.S. bonds sink this year, local currency bonds could also fall. But the emerging markets bonds are unlikely to track U.S. Treasuries exactly. Because Asian and Latin American bonds are influenced by a variety of central banks, local currency issues could follow different paths.
At the time of publication the author held no positions in any of the stocks mentioned.
This article is commentary by an independent contributor, separate from TheStreet's regular news coverage.
Stan Luxenberg is a freelance writer specializing in mutual funds and investing. He was executive editor of Individual Investor magazine.