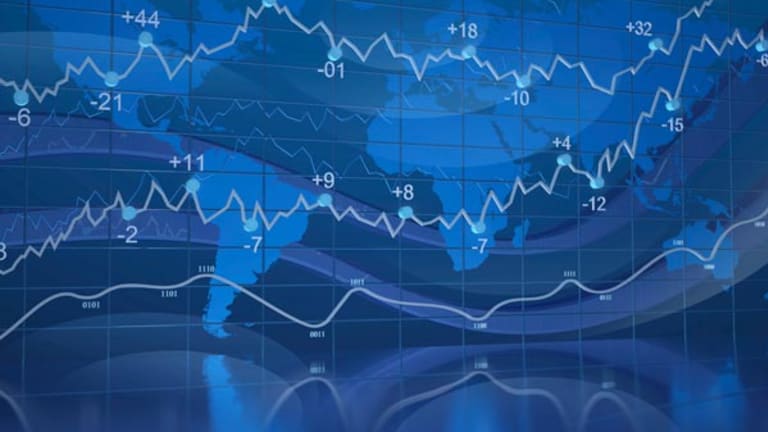 While Greece Burns, Don't Forget About China
About $2.7 trillion in value has been destroyed since June 12.
NEW YORK (Real Money) -- Greece is burning, but don't let the smoke billowing from Athens cloud your judgment as to the state of affairs in China.
In many respects, the country that everyone thinks is still a white-hot emerging market is on the fire, too. About $2.7 trillion in value has been destroyed since the Chinese stock market peaked on June 12. That is a cool 6 times Greece's entire foreign debt, or a whopping 11 years of Greece's economic output.
Since Chinese officials realized they went too far in trying to prevent overheated asset markets months ago, they have gone to scrambling to actually figure out how to govern effectively amid brutal market forces that they helped create.  Who knows if the weekend bevy of measures, such as blocking IPOs, will arrest the slide in risk assets for China. Monday will be a good test, even as all eyes are on the health of the European Union.
Investors fail to grasp that when Chinese markets plunge, as they have done in the recent past, it's often a precursor to a material near-term growth slowdown.  And with that growth slowdown possible again this time around, it stands to derail earnings of companies from Nike (NKE) - Get NIKE, Inc. (NKE) Report to Gap (GPS) - Get Gap, Inc. (GPS) Report to Caterpillar (CAT) - Get Caterpillar Inc. Report that do big business in the country. If those large businesses are impacted, best believe it will have a trickle-down effect on smaller operators. Here come the pressured profit margins in the second half of 2015. 
Further, China's risk asset mess could have a detrimental impact to financial institutions such as JPMorgan Chase (JPM) - Get JPMorgan Chase & Co. (JPM) Report, Goldman Sachs (GS) - Get Goldman Sachs Group, Inc. (GS) Report and assorted private equity firms that are heavily exposed to China through equities, property and various esoteric assets. And I highly doubt investors in private equity or JPMorgan have accounted for tougher controls on investment, in the near term, from China. Financial institutions may not be directly exposed to Greece's meltdown, but the situation is quite the opposite in China. Don't let any talking head, or your adviser, tell you otherwise.
Where I would be doing deep analysis right now is on the Chinese property market. The past couple months have brought generally positive news on China's property market, as it has benefited from the government's ongoing stimulus measures and low inventory levels.
 Here are a few things to consider.
Average home prices in 100 Chinese cities rose 0.56% over the previous month in June. It marked their fastest growth rate since January 2014.
Housing inventories in second- and third-tier Chinese cities are projected to fall in the second half of 2015. As a concerned investor in this wacky environment, you should now be looking for this expectation to not become a reality.
Figures from housing data provider CREIS indicate that among the 29 cities with inventory data available, inventory levels had fallen to 227 million square meters by the end of June, similar to mid-2014 levels.
The first sign of a recovery in China's property market was seen in Shenzhen. Year-to-date residential sales volumes rose 100% in June and average selling prices gained 5%, according to CREIS data.
Must Read:
George Soros' 4 Favorite High-Yield Dividend Stocks
Moving forward, pay attention to the levels of housing inventory in China and prices. Detecting negative changes will likely be key in avoiding surprising losses to your portfolio in the third quarter. If housing inventories begin to tick up even slightly in the summer months, and sale prices cool, it could be a sign the stock plunge currently unfolding in China is spreading to hard assets. By then you will be hearing talk of contagion by pundits, and companies you own with exposure to China will see their stocks down another 15%.
Greece Vote
Unfortunately, there is no game plan for the sell-first-ask-questions-later environment that will ensue in the early going today. I think you need to resist the urge to buy stocks that are down more than 5% on the Greek news and, at the same time, dump stocks along with the crowd. Stand guard, reassess. What you are looking for to buy stocks is a comment from a prominent EU official in support of Greece staying in the eurozone (along the lines of Draghi's "do whatever it takes" comment) or mild calm in the debt of still-troubled countries such as Portugal and Spain (so, no spikes in yield).