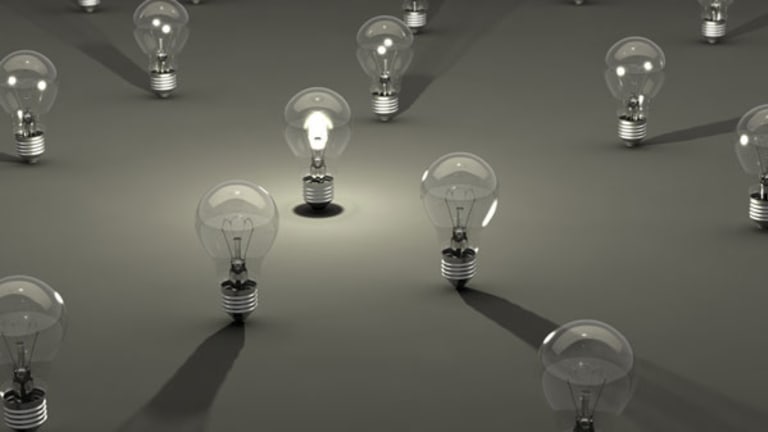 When Recency Bias Goes Wrong -- the Perils of Chasing Past Returns
Nearly every asset class that underperformed U.S. equities in 2013 is outperforming in 2014.
NEW YORK (TheStreet) -- At the end of 2013, investors were unwittingly taking part in an interesting behavioral experiment with respect to recency bias. Most are familiar with the concept: It is the innate tendency for humans to project the recent past into the future.
In the investment world, this means expecting the most recent performance of a security will continue indefinitely going forward. In simple terms, it is the belief that whatever was performing the best will continue to outperform and whatever was performing the worst will continue to underperform.
As we know now, 2013 was a highly abnormal year in the markets where U.S. equities outpaced every other asset class by a wide margin (with the exception of bitcoin). U.S. equities also did so with unusually low volatility and a nearly straight-up advance seen only a few times in history.
The behavioral experiment, then, was whether investors would throw caution to the wind and assume that the unusual nature of markets in 2013 was likely to be repeated. Would they once again suffer the perils of chasing past returns?
The answer, of course, was a resounding yes. At the end of 2013 we saw inflows into U.S. equity funds at the fastest pace since 2000 and outflows from bond funds at the fastest pace in years. We also saw extreme bullish sentiment on U.S. equities and bearish sentiment on virtually everything else. Investors were indeed betting that 2014 would be an exact replica of 2013.
In the first month and a half, we have seen the results of this bet. Nearly every asset class that underperformed U.S. equities in 2013 is outperforming in 2014 (see table below).
Overall, there is a negative correlation of -.78 between the return of an asset class in 2013 and its return in 2014. Bitcoin is the most dramatic example of this reversal of fortune with a -47% decline this year, following a 5866% parabolic advance last year. In the opposite direction the junior gold miners, as seen by the Market Vectors Junior Gold Miners ETF (GDXJ) - Get VanEck Junior Gold Miners ETF Report have shown the most notable turnaround, up 41% this year after suffering a -61% decline last year. 

While the underperformance of U.S. large-caps, as seen by the SPDR S&P 500 ETF Trust (SPY) - Get SPDR S&P 500 ETF Trust Report, and U.S. small-caps, as seen by the iShares Russell 2000 Index (IWM) - Get iShares Russell 2000 ETF Report, to start the year could very well reverse course, the broader point should not be lost: On average, chasing past returns is a surefire way to underperform. This is particularly true following abnormal years such as 2008 and 2013 when the power of mean reversion is more likely to take hold.
Where is recency bias most likely to cause harm today? In the one asset class that has not reversed course from 2013: emerging-market equities, as seen by the SPDR S&P Emerging Markets (GMM) . On a year-to-day basis, they have continued to underperform U.S. equities. Over the past three years, while the S&P 500 is up 45%, the MSCI Emerging Market Index is actually down -14%.
Naturally, having learned nothing from the reversal in most asset classes this year, investors are extremely bearish on emerging markets and are expecting this trend to continue. We saw glaring evidence of this last week with a report on fund flows showing that outflows from emerging-market equity funds had already surpassed outflows for all of 2013.
Investors are rushing to the exits with the firm expectation that the recent past will be indicative of the future. Only time will tell if they are correct. But if history is any guide they will once again suffer from the perils of recency bias.
At the time of publication the author had no position in any of the stocks mentioned.
This article represents the opinion of a contributor and not necessarily that of TheStreet or its editorial staff.