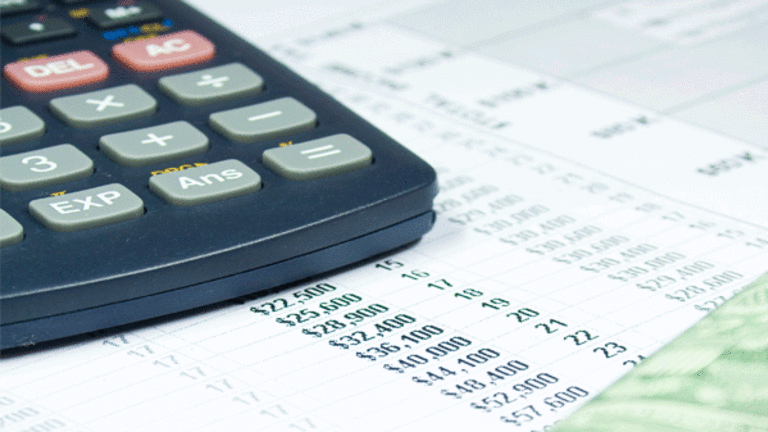 Wal-Mart Drama Hits Mexico ETF
EWW's portfolio is at risk from fallout, and it offers an important lesson for investors.
NEW YORK (TheStreet) -- Given its size and dominance within the consumer realm, investors holding on to products like the Market Vectors Retail ETF (RTH) - Get Report, the Vanguard Consumer Staples ETF (VDC) - Get Report, and the iShares Dow Jones U.S. Consumer Services Index Fund (IYC) - Get Report should keep their eyes on the ongoing bribery-related drama facing discount retail giant, Wal-Mart (WMT) - Get Report. RTH is particularly vulnerable to the company's fluctuations; shares of WMT represent nearly 12% of the fund's portfolio.
It may be surprising to some investors, but another one of the most vulnerable ETFs that will likely come from this controversy is the
iShares MSCI Mexico Investable Market Index Fund
(EWW) - Get Report
. In the past, I have praised this fund as a way for investors to take aim at a relatively drama-free corner of the global marketplace. To add to the fund's appeal during periods of market uncertainty, EWW also sets aside the bulk of its portfolio to defensive sectors like telecommunications and consumer staples. Unfortunately, however, the fund's portfolio puts investors right on the front lines of this particular international business controversy.
Designed to provide broad exposure to the Mexican stock market, EWW lists recognizable companies including
Carlos Slim's
,
America Movil
(AMX) - Get Report
,
Fomento Económico Mexicano
(FMX) - Get Report
,
Cemex
(CX) - Get Report
and the now-infamous
Wal-Mart de Mexico
(WMMVY)
as some of its largest holdings. The fund is top-heavy too: Wal-Mart de Mexico, alone, represents over 10% of its total portfolio. America Movil, meanwhile, accounts for over one-fifth of EWW's assets.
9 Stocks That Prove Dividends Make All the Difference >>
As the saga unfolds, conservative-minded investors will likely be best off watching EWW from the sidelines. This event is concerning, but it also stands as an important learning experience. EWW shows how important it is to do the proper homework before diving into a product.
The ETF universe has allowed individuals to tap into asset classes and nations that were once unavailable. While the growth and expansion of the industry has helped retail investors gain access to new investment opportunities and construct unique strategies, not all products are appropriate for everyone.
For instance, like EWW, many internationally focused funds boast excessive exposure to very small pools of companies. Those who are too aggressive with these concentrated options can quickly find themselves in a vulnerable position in the event of a Wal-Mart de Mexico-type upheaval.
The
iShares MSCI Israel Capped Investable Market Index Fund
(EIS) - Get Report
is another prime example of an unsettlingly concentrated exchange traded product. Like EWW, EIS is designed to appeal to those looking to cast a wide net over the universe of Israel-based companies.
10 Stocks That Could Rise in Market Decline >>
Those venturing into the product gain instant access to 79 individual names including
Israel Chemicals
,
Bank Hapoalim
and
Bezeq
, the Israeli communications company. The bulk of EIS' day-to-day performance will ultimately be determined, however, by how things fare for
Teva Pharmaceuticals
(TEVA) - Get Report
. The index underlying the fund sets aside nearly a quarter of its assets for this generic drug giant.
During periods of market optimism, funds like EWW and EIS may be enticing for those looking to take aim at unique corners of the globe. However, even during these bullish periods, investors should view these funds as small niche positions.
8 Fertilizer Stocks Primed for Growth >>
Excessive exposure to top-heavy products can create unnecessary headaches and interfere with the construction of a long-term portfolio.
At the time of publication, Dion Money Management held no positions in any of the stocks mentioned.