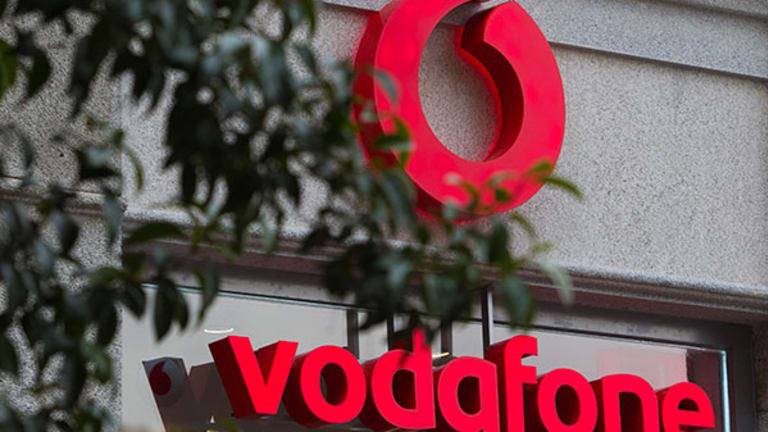 Vodafone Offers Growth in Emerging Markets
Vodafone offers investors the potential for emerging market exposure.
Vodafone (VOD) , an international wireless provider, could potentially offer investors a more conservative way to play the emerging world.
Vodafone is based out of the U.K. and its ADR is listed on the NASDAQ. The stock hasn't performed particularly well this year with shares flat in 2015. The stock has typically been viewed more as an income stock with a trialing dividend yield of approximately 5%. Revenue growth has been very slow as well. For the six months ended on September 30, 2015, Vodafone reported topline revenue was down 2.3%, and organic growth of 2.8%. This is not a company that is growing rapidly.
If the service revenue is broken out by geography; Vodafone reported revenues in Europe of £12.1 billion ($18.5 billion) a decline of 6.2%, with organic growth of 1%; the africa, middle east and asia pacific (AMAP) region reported revenue of £5.889 billion declining 1.7%, and organic growth of 6.4%.
Looking deeper into the report some opportunities began to emerge that cannot be ignored. The company noted that it now has 4G coverage in 80% of Europe and that data traffic in Europe grew 75% in the first half of 2015. The company now has 29.9 million 4G customers in Europe, with 9.7 million of them added in just the first half alone. The company also noted that only 20% of its customers in Europe have upgraded to 4G and that these customers upgrade to a bigger data plan resulting is doubling their data consumption. The company noted it had about 122 million customer through all of Europe.
Moving on to the AMAP region, the company noted its data customer base is 124.6 million, up 18% year-on-year, while in India alone it has 23.8 million on 3G. The company plans to launch 4G in India in the months ahead. The company noted it has 332 million mobile customer in the AMAP region.
Analyzing these numbers: 67% of Vodafone's revenue comes from Europe while nearly 75% of its user base is in AMAP. Opportunity?
Vodafone has launched an initiative called "project spring," which are steps to achieve growth in both its mobile and data usage. This project focuses on growth of 4G coverage in Europe and growth in 3G/4G coverage in AMAP. Additionally the company is looking to improve call quality, extend fiber networks, improve customer service and develop enterprise products.
Recently, Vodafone has committed to invest £1.2 billion in India alone to upgrade and extend network coverage. The company has also announced its plans to have an IPO of its Indian unit.
Vodafone has also seen strong growth in M-Pesa. M-Pesa is a way for users to deposit, withdraw, transfer money and pay for goods and services via their mobile devices. According to the company's first-half update, India has 665,000 active customers. Recently, the Reserve Bank of India granted the company approval to set up a payments bank. Additionally, Vodafone has seen strong growth in Kenya through its associate Safricom, of which Vodafone owns 40%. Finally, Vodacom, its South African unit, reported total customers of 6.8 million. When I think of M-Pesa, I tend to think of the success of a Pay Pal, a peer to peer payment system, here in the U.S.
Vodafone operates in three major continents and has access to well over 2 billion people. With only one-third of revenue coming from AMAP with the majority of the population in that region, it would seem that Vodafone would make for interesting yet more conservative way to play the emerging world. Growth should only accelerate in coming years. According to the Web site Statista, only about 10% of the population in Africa and middle east use smartphones. In India, the penetration rate is only about 25%. As the adoption of smartphones continues in those regions, data usage will increase and Vodafone should see significant revenue growth.
Vodafone is an international wireless giant smack in the middle of the emerging world. The opportunity is potentially enormous if the company can play its cards right. Revenue growth is only part of the equation as the company will need to keep a tight control on costs and increase profits. Vodafone seems like an easy way to play the emerging world while being paid 5% per year just to hold it.
The author and clients of Mott Capital Management are long shares of Vodafone.
Disclosure: Mott Capital Management, LLC is a registered investment adviser. Information presented is for educational purposes only and does not intend to make an offer or solicitation for the sale or purchase of any specific securities, investments, or investment strategies. Investments involve risk and unless otherwise stated, are not guaranteed. Be sure to first consult with a qualified financial adviser and/or tax professional before implementing any strategy discussed herein. Upon request the advisor will provide a list of all recommendation made during the past twelve months. Past performance is not indicative of future performance.