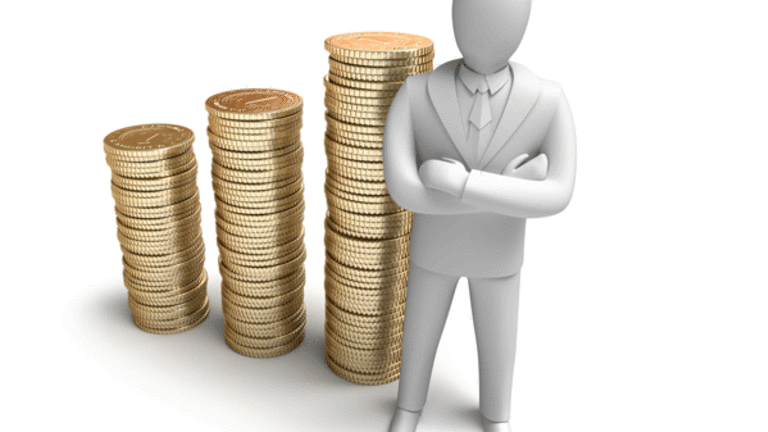 Vietnam ETF Shows Risk, Reward of Emerging-Market Funds
Perhaps no other emerging-market ETF epitomizes this trade-off between growth and risk better than the Market Vectors Vietnam ETF.
NEW YORK (
) -- Emerging-market ETFs can offer an alluring but potentially hazardous trade-off for investors.
On the one hand, these markets have been fueling recent growth in the world economy, and so investors in these funds can see significant, sometimes positively stratospheric gains.
On the other hand, emerging markets by their very nature are not mature and so can be far riskier investments.
Perhaps no other emerging-market ETF epitomizes this trade-off between growth and risk better than the
Market Vectors Vietnam ETF
(VNM) - Get VanEck Vietnam ETF Report
.
Emerging markets posted substantial losses in 2011, with the
iShares MSCI Emerging Markets Index Fund
(EEM) - Get iShares MSCI Emerging Markets ETF Report
losing as much as 23%.
But as bad as that was, VNM took a particularly savage beating, falling almost 47% on the year.
Indeed, Vietnam has been having something of a rough time lately. The socialist Southeast Asian nation of 90 million has been experiencing acute inflationary problems, with inflation reaching a dizzying 22% last year.
In 2011 the Vietnamese Central Bank raised rates to combat the issue, which had a negative impact on growth. The government also devalued the currency, which compounded problems.
Even though inflation currently remains quite high at 16%, the central bank executed an about-face recently, slashing rates across the board: the deposit cap from 14% to 13%; the refinancing rate from 15% to 14%; and the discount rate from 13% to 12%.
Vietnam's growth rate fell last year from 6% to 5.9%, and analysts seem to have Vietnam's target growth rate for this year pegged at around 6.1%. If they're right, and Vietnam rallies, investors in VNM could stand to make a tidy profit.
It appears that many investors think the analysts are right, as VNM has recently registered volumes nearly twice the daily average.
It's worth mentioning here that VNM should prove particularly sensitive to changes in banking policy and interest rates, as the fund is extremely concentrated in the banking and financial sector at 43.9%, its highest sector allocation. Energy is second at 25.4%.
Although many may associate socialist-capitalist countries like Vietnam with mammoth state-owned corporations, VNM is actually much more heavily weighted towards mid-caps (44.4%) and small caps (42.7%) than large-caps (just 12.9%).
The fund's top three holdings are
Baoviet Holdings
(8.9%),
Vincom JSC VIC
(7.46%), and
JSC Bank FOR
(6.91%), so it's not too terribly overconcentrated in any one company.
Inflation isn't the country's only problem. Vietnam is also attempting to combat liquidity issues in the banking sector as well as a trade deficit. After all, this is the "excitement" that goes along with investing in emerging markets: You never know what the future has in store.
Compare VNM (blue) with EEM (red). They both posted heavy losses in 2011, although VNM clearly came out the worse of the two. VNM has rallied since the beginning of 2012, and year to date is up about 20%.
Join the conversation with us on
and
.
Dave Fry reads:
Zero Hedge
On Twitter, Dave Fry follows: