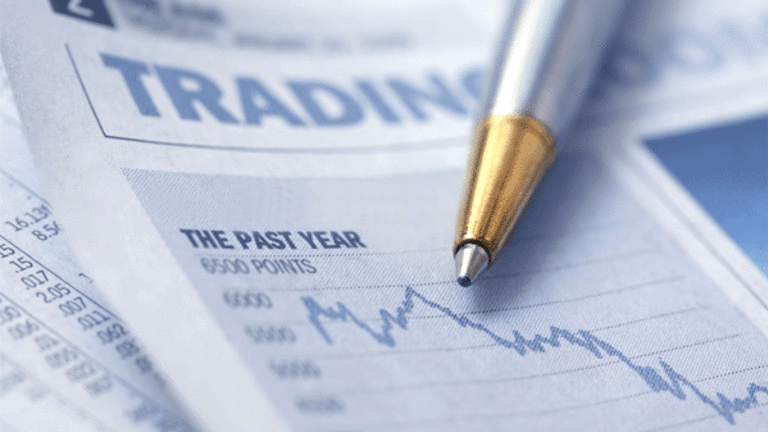 Vanguard Initiates ETF Price War
Although a late starter, Vanguard has made a big splash in the ETF industry by cutting expenses.
NEW YORK (TheStreet) - Within the ETF realm, a number of interesting fundamental trends have developed which will continue to alter the industry's landscape over the long term. In the case of the ETF price war, it is the investor which will ultimately come out the winner.
Since their introduction, exchange traded funds have been lauded for their ability to undercut the expense ratios of mutual funds. Rather than rely on the investment preferences of an active manager, traditional ETFs are designed to track the performance of a passive index. This has played a big role in allowing providers to charge significantly less for their products. As a result, ETFs have welcomed a staggering influx of funds from cost conscious investors.
Low costs continue to play a major role in helping ETFs gain ground on the massive mutual fund industry today. However, within this industry itself, a price war is taking place, threatening the long-term dominance of many top providers.
Leading this assault has been Vanguard. Long recognized as a leading provider of index mutual funds, this firm has taken the ETF industry by storm in recent years thanks to its ability to release successful products.
Vanguard has taken an interesting route to gaining a foothold in the ETF universe. Rather than launching funds which tap into previously unexplored corners of the market and benefiting from first mover status, the firm's line up includes a slew of products which mimic the investing strategies of long standing ETFs. Vanguard's strength, though, has rested on its ability to reduce expenses, undercutting the costs associated with long standing industry veterans.
So far the plan has worked. Last week, an exciting development occurred in one of the most hotly watched showdowns in the ETF industry. For years, analysts, commentators and investors have watched the
Vanguard Emerging Market ETF
(VWO)
face off against
BlackRock
's
(BLK)
iShares MSCI Emerging Market Index Fund
(EEM)
.
Although both funds are designed to track the performance of the same index, the novice Vanguard fund has consistently managed to steal away market share from its elder thanks in large part to its reduced expense ratio.
This past week, VWO at last managed to surpass EEM's assets, officially making it the largest emerging market product and third largest fund in the universe as a whole.
It will be interesting to see if, in the future, other Vanguard funds will see similar triumphs. Given the success that Vanguard has seen with its cost-cutting strategy, it is not surprising that other providers have followed suit, taking aim at the costs associated with their own funds in hopes of attracting cost-conscious investors to their products.
Industry leader, BlackRock has taken the axe to expense ratios in an attempt to steal away market share. The most notable example is the firm's decision to slice the fees associated with the
iShares Gold Trust
(IAU)
. Like Vanguard's VWO, IAU has since been able to gain ground on the massive
SPDR Gold Shares
(GLD)
.
The ETF industry is still a young entity, and as it continues to grow and become more competitive there are sure to be more exciting fundamental shifts in store. I urge investors to keep a close watch on these developments.
Written by Don Dion in Williamstown, Mass.
Readers Also Like:
>>5 Best Energy Stocks for $100-Plus Oil
>>4 Tech Giants to Post Big Earnings Gains
At the time of publication, Dion Money Management owned iShares Gold Trust.
This commentary comes from an independent investor or market observer as part of TheStreet guest contributor program. The views expressed are those of the author and do not necessarily represent the views of TheStreet or its management.