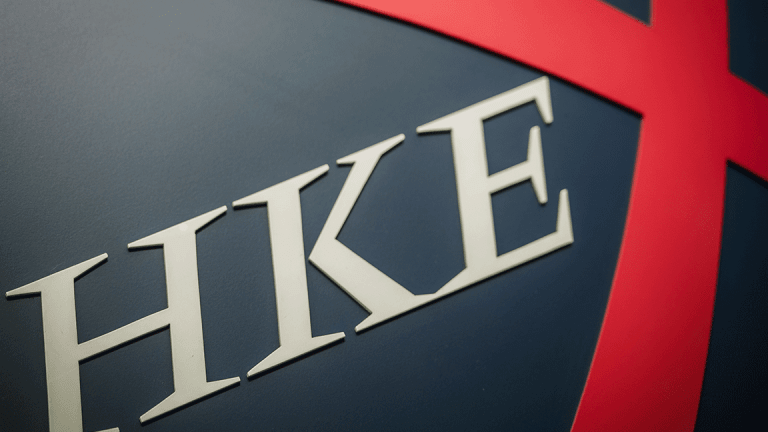 U.S. Stocks Hold Steady, But Asia Markets Fall Sharply
A resurgence in concerns about trade issues undermine the tech sector in Asia, with stocks taking a cue from Wall Street's losses.
U.S. stock futures were steady in overnight trade, but Asia benchmarks were sharply lower Wednesday, led by declines in tech stocks.
Dow futures were up 0.11% to 23,885; S&P futures rose 0.08% to 2,617.75. Nasdaq futures edged down 0.01% to 6,650.50.
In Wednesday trade, Japan's Nikkei 225 fell more than 384 points, or 1.8%, to 20,932.64. In Hong Kong, the benchmark Hang Seng was down 453.91, or 1.47%, at 30,336.92. Indexes in Shanghai and Singapore also were down more than a percent.
The South China Morning Post on Wednesday reported the tech sector was leading the way lower in Hong Kong, where Internet giant Tencent fell 2.5%.
The SCMP cited Sam Chi-yung, a senior strategist for South China Securities, as saying reports that Washington is considering a crackdown on Chinese investment in "sensitive" U.S. technologies have refueled concerns about an escalating trade dispute between the two countries.
In U.S. trade Tuesday, the Nasdaq led the way lower, falling nearly 3%, or 212 points, on the day.
The Dow Jones Industrial Average fell back into correction territory, ending down 345 points, and the S&P 500 declined 1.73%, or 46 points, to 2,613. The Dow was up nearly 245 points at its high point earlier in the session. The index is now on pace for its worst month of trading since January 2016.