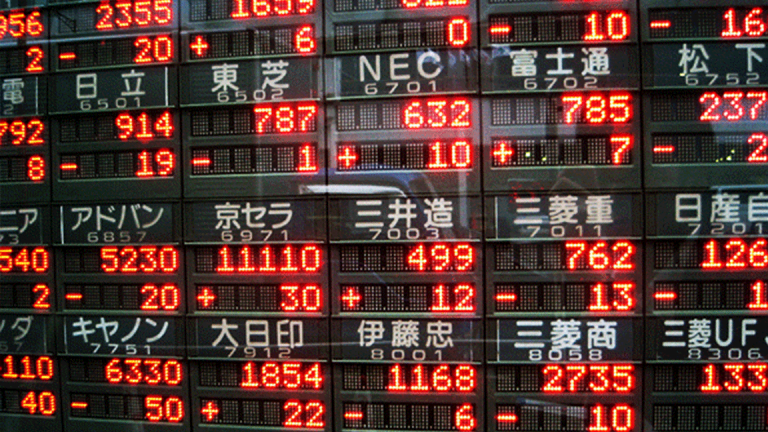 U.S. Stock Futures Steady; Asia Stocks Mostly Lower
Dow futures were slightly higher overnight, while Asia benchmarks followed U.S. equities into the red Tuesday.
U.S. stock futures edged up in after-hours trade Monday, following a gruesome selloff in the regular session.
Asia's equity markets were lower in midday trade Tuesday, taking a cue from losses on Wall Street.
Dow futures were up 0.22% shortly after midnight Eastern, S&P futures added 0.37%, and Nasdaq futures were 0.31% higher.
Crude oil futures also rose, adding 0.21%, but gold futures declined 0.30%.
In Japan, the Nikkei 225 lost 187.81 points, or 0.88%, to trade at 21,200.17; in Hong Kong, the Hang Seng benchmark fell 182.58 points, or 0.61%, to 29,910.80. Indices in Shanghai and Singapore were down 0.93% and 0.97%, respectively.
On Wall Street Monday, the Dow was down as much as 758 points about two hours before the end of the regular session. It closed down 459 points. The S&P 500 and Nasdaq Composite each entered correction territory, down 10% from their all-time highs.