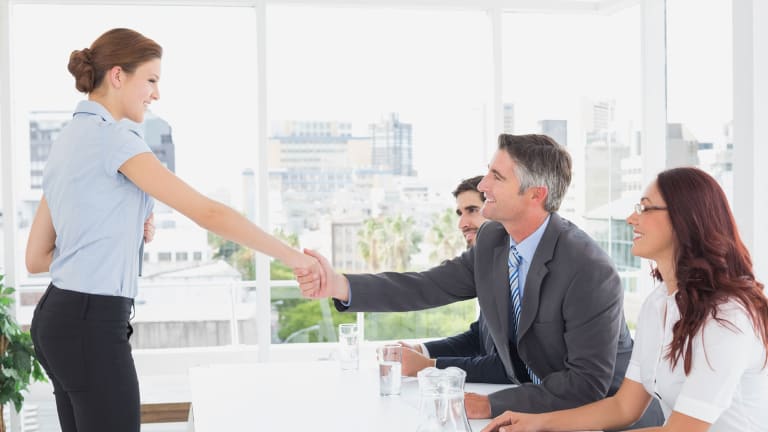 U.S. Dollar Extends Gains Ahead of November Jobs Reports; Wage Growth in Focus
A 200,000 increase in payrolls last month may not move headline unemployment, but it could bump wages higher as employers are forced to pay more to keep good workers on staff.
U.S. employers likely added more than 200,000 jobs last month, according to estimates published ahead of Friday's employment report from the Commerce Department, as post hurricane hiring accelerated and retailers prepared for a record holiday shopping season.
The robust figures, however, are unlikely to alter the nation's headline unemployment rate of 4.1%, analysts have said, as the broader pace of job growth beings to slow into the final months of the year. Against that backdrop, investors will be focused on the rate of gains for average hourly wages, which could have a big impact on interest rate projections for 2018 from the Federal Reserve, which holds its final policy meeting of the year next week in Washington.
Analysts at Goldman Sachs are expecting wage growth or 0.3% on the month inside the November employment report, which will be released at 08:30 eastern time, and an annual rate of 2.7% "with risks skewed to the upside, reflecting a boost from unwinding hurricane distortions and somewhat favorable calendar effects", the bank said.
Wage growth, or the lack of it, remains one of the key puzzles for central bank policy makers around the world, including the outgoing Fed Chair Janet Yellen, who told the Joint Economic Committee of Congress last week that while "17 million more Americans are employed now than eight years ago ... wage growth has remained relatively modest." 
Bond markets, however, appear to be adjusting for the likelihood of faster wage growth from the November report, with benchmark 10-year U.S. Treasury yields rising around 3 basis points overnight to 2.38%, a move that raises the difference between 2-year and 10-year note yields to around 57 basis points.
The U.S. dollar has also been rising for most of the week, gaining more than 1% against a basket of global currencies to trade at a two-week high of 94.02 in anticipation of not only faster rate projections from the Fed, but also the impact of any fiscal stimulus that would come from an agreement on tax reform between Republican lawmakers in the House and Senate. 
Without mentioning any tax-led stimulus, Yellen told the JEC last week that she expects "with gradual adjustments in the stance of monetary policy, the economy will continue to expand and the job market will strengthen somewhat further, supporting faster growth in wages and incomes."