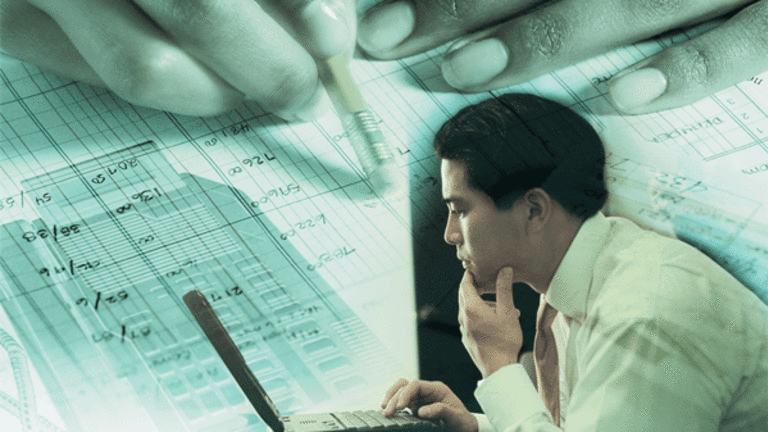 Treasury Investors Go to Cash, Gold, Brazil
The potential downgrade of U.S. Treasuries has investors shuffling their fixed-income portfolios.
BOSTON (TheStreet) -- The last-minute U.S. debt-ceiling resolution and the still-unresolved issues that go with it has cast a pall over the nation's once pristine Treasury bonds. Most spectacularly, the government bonds may lose their triple-A credit rating.
Investors are reacting by pulling out of investments that are heavy on short-term Treasuries, in particular money-market funds, and piling into sovereign debt and equities in countries with strong economies such as Germany as well as some emerging markets.
The U.S. House and Senate are expected to meet today to discuss increasing the debt ceiling by at least $2.1 trillion through the end of 2012, along with $2.4 trillion in deficit-reduction measures.
But since that falls far short of the $4 trillion in deficit reduction that Standard & Poor's said is necessary for the U.S. to keep its triple-A rating, it potentially faces the prospect of a downgrade from the rating agency.
Moody's, the nation's second-largest credit-rating firm, isn't expected to follow suit, however, as it is seen giving the U.S. more time to manage its deficit.
S&P said in a research note Friday that if the U.S. government's credit rating were to be downgraded, it would result in lower bond prices and higher yields. Still, 10-year Treasury yields fell 5 basis point to 2.74 percent today as a report showed manufacturing activity stalled.
A downgrade would send shivers through the bond markets since U.S. Treasuries are the benchmark for much of the fixed-income world and have historically been the safe-haven investment in times of international turmoil.
"In the possible, but hopefully unlikely, event that the sovereign-debt rating of the U.S. is lowered, we note that prices of funds with the greatest exposure to long-term bonds would suffer the most," Standard & Poor's Equity Research said in a research note published Friday.
The majority of bond funds typically rely on Treasuries as a cornerstone of their funds.
For example, the $6 billion
Vanguard Intermediate Term Treasury Fund
(VFITX)
, which carries a top five-star rating from S&P, has significant exposure to Treasuries, at 80% of the portfolio and a 19% allocation to Fannie Mae and Freddie Mac bonds.
But bearing the brunt of the worries over a lower rating are money market funds, which are typically backed by short-term Treasuries and agency debt from Fannie Mae and Freddie Mac.
Investors in those funds are pulling out and going to cash, gold or into investments with foreign exposure.
EPFR Global, which tracks international fund flows, says over $140 billion has been pulled from money market funds since the second week of June.
Cameron Brandt, director of research at the firm, said that's because money market funds hadn't been earning much to begin with and then the added prospect "of some kind of selective default or freeze on government debt," which could impact investors' ability to redeem their funds on a timely basis, sent many skittish investors into other assets.
Money market funds still have about $3 trillion in assets so the redemptions, while certainly much larger than they have been so far this year, "couldn't be described as a panic," he said.
Jeff Tjornehoj, a senior research analyst at Lipper, said he's heard anecdotally that a lot of bond fund managers aren't making wholesale shifts in their portfolios as they're waiting to see what plays out on Capitol Hill in the coming weeks as Congress negotiates new taxes and spending cuts and votes on the debt-ceiling limit deal.
But yields on the long end of Treasuries -- 10-year and 30-year bonds -- have fallen in anticipation of slower economic growth, he said. The 10-year note's yield is the lowest since Nov. 12, 2010.
"Most of that movement came in response to the first quarter's GDP (gross domestic product) being revised down so sharply."
The Commerce Department last Friday said first-quarter growth was slower than originally reported, coming to an almost standstill rate of 0.4% from its previously reported 1.9%. The government also reported that second-quarter GDP grew at a snail's pace of 1.3%.
"Now we've seen two quarters of anemic growth behind us, so this appears to be an extremely slow (economic) recovery," said Tjornehoj.
Todd Rosenbluth, a mutual fund analyst with S&P Equity Research, said the prospect of a downgrade still has many investors rattled "as it would raise the risk profile of all bond funds. For some people, that modestly higher level of risk could be too much" and prompt them to shuffle their portfolios.
Some fund managers may have already changed their allocations in anticipation of events, while others may decide just to see it through and maintain the structure of their current portfolio, Rosenbluth said.
But Brandt said that the outflows from money market funds are likely to continue "after a pause while people digest what is happening."
He said his firm is seeing steady flows into stronger economies worldwide. For example, German equity funds have seen inflows of more than $15 billion this year, three times that of the $5.5 billion that has gone into U.S. equity funds.
Funds investing in emerging-market debt also extended their streak of money inflows to 18 weeks, and commodity sector funds specializing in gold and precious metals took in over $1 billion for the third week straight, the firm said.
Legendary bond fund manager Bill Gross, who heads the $243 billion
Pimco Total Return Fund
(PTTAX)
, garnered lots of publicity earlier this year for taking a "short" position in Treasuries, after a tremendous rally in that market, but has been tip-toeing back into Treasuries, perhaps on expectations of continued economic weakness.
During the second quarter, he raised his Treasury and Treasury-related securities holdings in the Total Return Fund to 9% from 4% at the end of the first quarter, according to a summary of fund holdings posted on the company's Web site.
The fund also increased its stake in non-U.S. developed and emerging-market debt to 24% from 16%. Brazil was the leading foreign holding.
Disclosure: TheStreet's editorial policy prohibits staff editors and reporters from holding positions in any individual stocks.