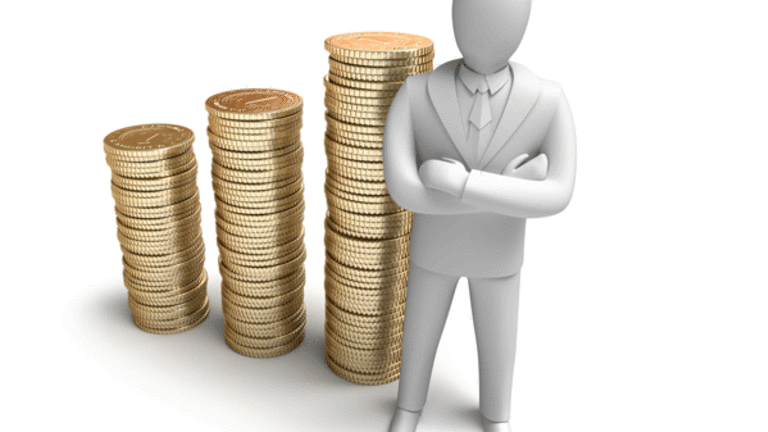 Tread Carefully If Trying to Ride India's Rally
Indian markets have rallied to record highs on the election of a new government pledging economic reform, but fund managers warn of pitfalls when investing in the world's second-most-populous nation.
Updated from 1:31 p.m. with additional comments from fund managers.
NEW YORK (TheStreet) -- Indian markets have rallied to record highs on the election of Narendra Modi and his government pledging economic reform, but fund managers warn of pitfalls when investing in the world's second-most-populous nation.
Recent returns have been promising. The S&P BSE Sensex has gained 18.91% over the past year while the iShares India 50 ETF notched 26.72% and the WisdomTree India Earnings Fund  (EPI) - Get WisdomTree India Earnings Fund Report returned 13.33%.
Like China, India is an emerging economy where a growing middle class presents opportunity for savvy investors. Yet many professionals shy away from direct exposure to its stock market, where access is difficult for foreigners. Rising inflation has also affected purchasing power in a country where more than 800 million people survive on less than $2 per day, while manufacturing growth is contracting and stress in India's banking sector continues.
"For now the market seems to believe that, as Mr. Modi sweeps to power, he can generate millions of new jobs, plug India's infrastructure gap and attract the kinds of foreign money he has lured to Gujarat (but) the economic reality is not going to change tomorrow or the day after," said Kunal Kumar, vice president and India economist at Societe Generale.
"But I believe that we can see material impact of the new government on the economy within a year and a half," he said in an interview.
Kumar said many foreign investors had poured their money into India in anticipation of a new government. "The recent rally is a bit stretched and the market ought to take a pause from here onward," he said.
The economist warned it was crucial the new government didn't aim for quick fixes, but targeted reforms that would put the economy on a sound footing to restore higher sustainable growth.
Motley Fool Epic Voyage Fund senior analyst Tim Hanson said India was an attractive investment on a medium- to long-term basis, citing its demographic growth potential.
"If the new government manages to root out some corruption, which will be a mammoth task, it will be excellent for the Indian economy," he said.
The portfolio manager holds HDFC Bank  (HDB) - Get HDFC Bank Ltd. Report, which he describes as a professionally run lender with strong profits and shareholder returns. Hanson said the bank was well placed to benefit as rivals suffer from rising non-preforming loans. It has also stated an aim to grow judiciously below the sector's 15% annual growth rate. "Growth is often chased (by Indian companies) at the expense of risk," Hanson said. HDFC has gained nearly 9% over the past year. 
Another stock he favors is India's second-largest drugmaker by sales, Dr. Reddy's  (RDY) - Get Dr. Reddy's Laboratories Ltd. Report. The stock is broadly flat for the year, having fallen after posting a 25% rise in quarterly profit this week but suffering a jump in expenses. "Beyond those, there are not many well-run companies and Indian shares are hard to own, " the analyst said. "The structural issue with Indian ETFs is they tend to be market-cap weighted, so you end up with large holdings that don't reflect investment themes we like."
For example, several index funds have a large exposure to software services exporter Infosys  (INFY) - Get Infosys Ltd. Report, while Hanson prefers the consumer or banking space to outsourcing.
Others are similarly wary. BlackRock's global chief investment strategist Russ Koesterich said Indian stocks had run hard in anticipation of economic reform - which was yet to be executed. "Valuations in India are also higher than China and many emerging markets," he said. "One thing many emerging markets have going for them is that they are cheap relative to developed markets, and that's not the case for India."
India's election win has seen a rally in domestic bank stocks such as ICICI Bank (IBN) - Get ICICI Bank Ltd. Report, State Bank and Axis Bank amid expectations of better economic growth. Big losers included Infosys,Dr Reddy's, Tata Steel and Tata Consultancy.
The new government has also spurred hopes that India will be the first of the so-called BRIC countries -- Brazil, Russia, India and China -- to rebound.
-- By Jane Searle in New York
>> READ MORE:
How to Profit from European Stimulus Expectations