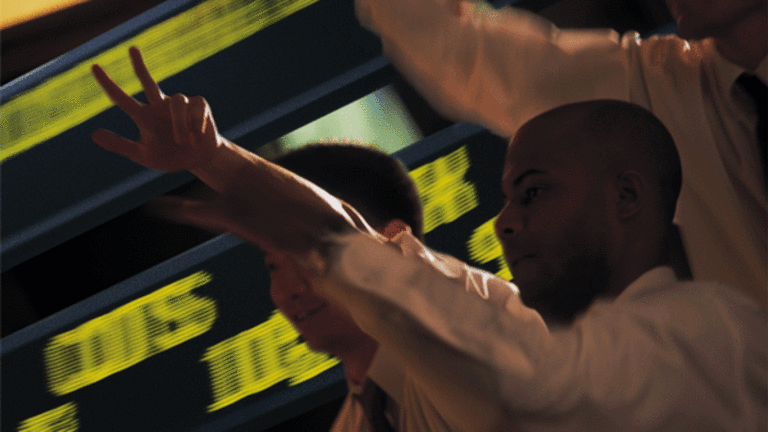 Top ETFs Have a Latin America Flavor
More than half the ETF leaders for May had significant investments in the region.
Investors in exchange-traded funds focusing on Latin America were celebrating like it was still Carnival throughout the month of May.
Five of the top 10 ETF performers for the month were Latin American funds, and another, the
Claymore/BNY BRIC ETF
(EEB) - Get Report
, is also significantly invested in the region.
The remaining ETF leaders for the month represent an eclectic mix, including the
HOLDRs B2B Internet Fund
(BHH)
, the
Market Vectors Steel Index
(SLX) - Get Report
ETF, the
PowerShares Golden Dragon Halter USX China Portfolio
(PGJ) - Get Report
and the
PowerShares Dynamic Oil & Gas Services Portfolio
(PXJ) - Get Report
.
Some investor uneasiness about new investments in oil producers has led some toward tangential approaches to energy investing. The appearance of the PowerShares Dynamic Oil & Gas Services Portfolio on the leaders list would seem a confirmation of that strategy. On the other hand, that the laggards list includes the
United States Oil Fund
(USO) - Get Report
and the
iPath S&P GSCI Crude Oil Total Return Index ETN
(OIL) - Get Report
would indicate investor caution regarding crude oil investments.
The above-mentioned iPath fund represents an emerging subset of ETFs. It is one of a growing class of investments known as "ETNs" -- for "exchange-traded notes" -- that track unsecured debt securities.
Investments in OIL reflect the returns that are potentially available through unleveraged investments in West Texas Intermediate crude oil futures contracts, plus the Treasury bill rate of interest that could be earned on funds committed to the trading of the underlying contracts.
While Latin America and China populate the leaders list, Europe holds three positions on the ETF laggards list for May. Two European equity funds, the
HOLDRs Europe 2001 Fund
(EKH)
and the
SPDR S&P Emerging Europe
(GUR)
ETF keep company with the
CurrencyShares Swedish Krona Trust
(FXS) - Get Report
on the laggards list.
A gold fund and a quartet of health ETFs round out the May laggards. The ETF leaders and laggards in the table below omit leveraged and "inverse" funds.
The author holds a long-term position in PowerShares Golden Dragon Halter USX China Portfolio.
Richard Widows is a financial analyst for TheStreet.com Ratings. Prior to joining TheStreet.com, Widows was senior product manager for quantitative analytics at Thomson Financial. After receiving an M.B.A. from Santa Clara University in California, his career included development of investment information systems at data firms, including the Lipper division of Reuters. His international experience includes assignments in the U.K. and East Asia.