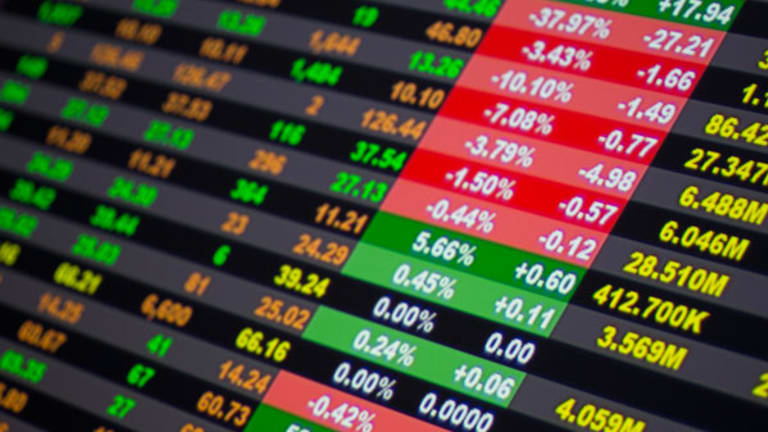 Three Stocks That Will Benefit From Greater U.S. Exports
These companies are in a good position to profit from record high exports.
NEW YORK (TheStreet) -- For October, the Department of Commerce reported that American exports reached the highest level ever recorded.
The world can be expected to buy even more goods and services from U.S. companies in the years ahead because of projected growth of the global economy, especially in emerging-market nations. That should boost Exxon Mobil (XOM) - Get Exxon Mobil Corporation Report , Deere & Co. (DE) - Get Deere & Company Report and Union Pacific Corp. (UNP) - Get Union Pacific Corporation Report .
Exxon Mobil is pushing to allow the export of oil from the U.S. to other countries that are waiting to import the excess crude that Exxon Mobil wants to peddle around the globe. The U.S. has restricted oil exports since the 1970s.
[Read: The 5 Dumbest Things on Wall Street: Predictions for 2014]
As detailed in a previous article in TheStreet, the International Energy Agency has predicted that increasing demand for energy will come from the two most populous nations in the world: China and India. Much of that will have to be met by oil.
Alternative energy doesn't have the capabilities. Coal is too dirty. Part of China's economic reforms is to reduce its dependence on coal for power to protect its environment. And natural gas lacks the extensive pipeline network needed to deliver the fuel to end users.
In addition to using more oil, the populace of the world will be eating more.
[Read: Diamond Foods Isn't Flawless, but the Cut's Improved]
But more land and more water cannot be discovered, as greater supplies of oil and natural gas have been in recent years by fracking. That should benefit Deere, a maker of agriculture equipment that dominates the export market from its headquarters in Moline, Ill.
CEO Sam Allen told Fortune magazine that for agricultural output to double over the next 40 years to meet demand, farmers will need to improve productivity on existing land through the use of data coming from farm equipment, which he believes plays into Deere's strength.
Companies that haul the oil and farm products to ports to be exported to Asia will also do well, especially railroads because of their cost advantage.
Union Pacific is the largest railroad in the U.S., operating in 23 states in the west. Oil shipments by rail are increasing in America. That is a result of the greater production from Exxon Mobil and others, and the lack of pipelines to transport it.
The market share of shipping agricultural products by rail is expected to increase from 30% to 35%. The bulk of the exports to Asia will be going through West Coast ports, the strength of the network of Union Pacific.
[Read: 5 Cities Where You Won't Make Much Money]
So far this year, shares of Exxon Mobil have risen more than 13%. Deere is up about 2.3%, and Union Pacific is up more than 30%. All three companies pay dividends higher than the average of around 1.9% for a member of the Standard & Poor's 500. 
With exporting increasing, so should the total return for these stocks in the years ahead.
At the time of publication, the author had no position in any of the stocks mentioned.
This article was written by an independent contributor, separate from TheStreet's regular news coverage.
Jonathan Yates is a financial writer who has had thousands of articles appear in periodicals and Web sites such as TheStreet, Newsweek, The Washington Post and many others. Much of his career was spent working on Capitol Hill for members of Congress in both the House and Senate, on both committee and personal staff.  He was also General Counsel for a publicly traded corporation.  He has degrees from Harvard University, Georgetown University Law Center and The Johns Hopkins University.