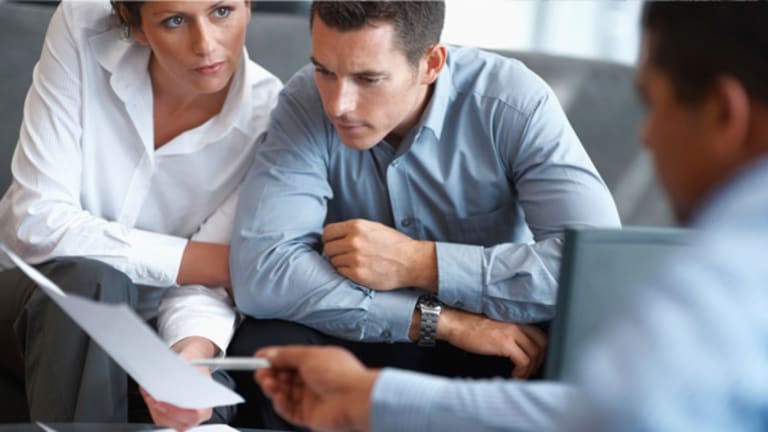 Rick Pearson is a Beijing-based private investor focusing on U.S.-listed China small-cap stocks. He is a contributing writer to TheStreet whose views on these stocks are independent of TheStreet's news coverage.
BEIJING (
) -- Despite the SEC probe and negative press on China stocks, these three may have significant potential in first-half 2011. I don't yet own any of these stocks, but my initial evaluation suggests that they are worth a further look:
Subaye
(SBAY)
,
China Media Express
( CCME) and
New Energy Systems
(NEWN)
are well off of their recent lows of 2010, but in my opinion are not oversold and have the potential to move sideways or higher. While I am not yet a buyer, I will highlight why I am interested in the stocks as well as why I am hesitant.
>>The Shanghai Numbers: A special series by TheStreet on the troubles with Chinese reverse-takeover stocks
The recent announcement by the
SEC of its investigation into the U.S.-listed China stock space
had minimal effect on share prices. In my opinion, investor sentiment toward the space fell off way ahead of the SEC announcement and therefore the investigation came as not much of a surprise. There has also been a wave of negative media coverage regarding US-listed China stocks, which has also come a bit late, after the selloff in many of these names had already occurred.
I believe that 2011 will be a year of differentiation for U.S.-listed China small caps.
In 2009, it seemed everything went up, including stocks that in retrospect should not have. In 2010, the space mostly moved down following January highs (including some stocks that may have become oversold). But in 2011, I believe that many casual investors may stop investing in US-listed China stocks, while more-focused investors will do a much greater degree of due diligence to separate the good stocks from the bad stocks; and we will see very differentiated returns.
Some oversold stocks may see stellar returns once they are validated and legitimized, while other stocks will either hang in limbo or see significant declines. In short, performance will become much more stock-specific rather than trading up or down as a sector based on China sentiment (positive or negative) alone.
I am currently looking at quite a few stocks that fall into one of three categories:
Oversold despite no negative news Stocks that have not risen despite very positive news Stocks rebounding from their recent lows, but which are still well off their recent highs
Subaye
Subaye is primarily engaged in hosting for corporate videos and marketing presentations, allowing its customers to leverage video presentations to make their sales presentations more effective and enabling new sales trainees to get out into the field with less lead time.
Investing in SBAY has largely been a painful experience. Despite a seemingly insatiable appetite in 2010 for online-related China IPO's by U.S. investors, shares of SBAY have languished and in fourth-quarter 2010 fell from a price of over $12.00 to a low of $5.99. Trading the stock is particularly difficult.
In December, when the price of SBAY was around $7.45, I noticed that the bid was only $7.30, while the ask was as high as $7.70. This represents incredible illiquidity for a
Nasdaq
-traded stock and a single trade of only 100 shares can make the stock appear to have moved up by several percent or down by several percent when it is really just a single small trade moving the stock.
On December 20, the stock reached an intraday low of $5.99 despite the fact that the company had already re-affirmed 2011 guidance of $3.69 per share. This represents a forward PE of 1.62. On December 23, the company released earnings that disclosed a net loss for the year, yet the stock rose by as much as 45% during the day on 15-20 times average volume, closing the day up 43%. It was a huge move on huge volume, despite the announcement of a net loss.
I believe a significant part of the move was driven by SBAY's announcement that going forward, it would be using PWC as its auditor. I believe that auditor upgrades will be a key driver of select stock prices in 2011.
SBAY now trades at $9.20 (prices are as of Dec. 23), volume was huge and the bid asked tightened to just a few cents. The stock trades at only 2.5 times 2011 projected earnings. When the stock moves, it moves big. However, it is one that can also be very frustrating. From these levels, and given the low valuation, the stock could easily double in 2011. The concerns I need to address before buying include:
Getting a better understanding of the 2010 net loss and getting comfortable that it won't be repeated (i.e., will the company be able to meet 2011 guidance) Identifying the catalysts that will make investors jump on board (including getting a better understanding of the company's efforts to get its story out to Wall St) Getting past dilution concerns, particularly given the substantial dilution in 2010.
China Media Express
Another thing I try to avoid (but which I am doing right now) is writing about stocks that are too "in fashion," and which everyone else seems to already be focusing on. CCME is very much in fashion by the longs. I have received recommendations on this stock via tweets, emails, phone calls and in person. The company provides TV advertising on inter-city buses in China, basically bombarding a captive audience with ads.
The longs love it because of its rapid growth and net margins in excess of 50%, as well as its strong cash balance of $170 million. In November, the stock reached a high of $22.30, but has now come off by around 30% to its current level of $15.75, trading on a trailing PE of only around 7x. Very few U.S.-listed small caps seem to consistently hold above a PE in the mid teens, so even with substantial growth, I don't see CCME as being a double in 2011, but getting back into the mid $20s could be quite feasible in the first half.
The main reason I have not yet invested in CCME is that there has been a significant amount of interest and provocation by short sellers claiming that CCME's numbers are too good to be true and that it overstates its competitive position in China. If this were a manufacturing company, completing solid due diligence would be easy. I could simply visit the facilities, take along an industry expert and try to validate (or invalidate) any of the claims made by short sellers.
Unfortunately, due diligence on CCME is made more difficult by the fact that the company runs ads on more than 20,000 buses in over a dozen cities in China that are geographically quite spread out. It is not as simple as a factory visit. It is notable that short interest currently stands at over 10% of the company's market cap (over $50 million sold short), so there are certainly people making big bets on a decline in the share price.
I came across an
that describes some of the skepticism toward CCME. It also describes the pain that the short sellers have faced as the stock has risen from below $8.00 in September to over $20.00 in November.
Despite their certainty on the stock, shorts have been largely thwarted by the fact that CCME has a Big 4 auditor (Deloitte), the company recently benefited from a large investment by Star International (1.5 million shares) and most notably, the company recently announced that in 2011, it would begin paying a semi-annual dividend.
In short, the stock looks cheap with perhaps 50% or more upside, there is a Big 4 auditor and the potential for dividends. But given the presence of vocal short sellers, I would like to get further comfort on CCME's business before diving in. I hope to arrive at a conclusion in January, once I have had time to do some channel checks in China.
New Energy Systems
I have owed and written about NEWN off and on since it was a $2.00 stock on the OTCBB. Now it trades on a senior exchange at a price of $7.28 and has completed three major acquisitions. I have followed the stock fairly closely over the past two years and I had told myself that if I could buy in the $5.00 range, I would take a significant position.
During the summer of third-quarter 2010, the stock traded as low as $4.60, but investor sentiment (including my own) for this and every other China small cap, was so low that I chose to remain on the sidelines and not buy in. Within six weeks the stock hit a high of over $9.00, so I am kicking myself about my lack of conviction and missing the chance for a quick double on the stock.
Each time the company has made an acquisition, it has been done with stock or a combination of cash and stock, which I like because it means the target company "has some skin in the game" and, of equal importance, these acquisitions have not involved a public offering of stock, which often can crush the share price of a small-cap.
NEWN recently raised guidance for 2010 to $1.40 per share and Rodman&Renshaw recently initiated coverage with a price target of $12.00. Despite these factors, NEWN still trades at $7.28 per share, which represents only 5x earnings. I believe that the primary issue holding the shares back is a lack of understanding of the most recent acquisition of Kim Fai Solar Energy Technology, which NEWN acquired for $24 million (with a combination of notes payable and stock) in November.
The 2010 China investor conferences are largely over, so NEWN has not had a chance to publicly communicate the details of this acquisition in the way that it was able to with its previous acquisitions of Anytone and New Power in 2009.
The key question to address is whether the future prospects of Kim Fai Solar justify its price and how easily it can be integrated into NEWN as a company. Again, I hope to be able to have a more clear idea of this in January, after the holidays. If the outlook is very positive, there may be a substantial lag until NEWN can get the story out at various China conferences, so I am hopeful that this in one where it makes sense to do the work early.
As of Thursday, December 23, all three of these stocks were well off of their recent lows of 2010. SBAY is off of its low by 53% in just a week, CCME is up by nearly 100% since September and NEWN is up by 58% since September. So clearly, some investors have enjoyed substantial gains, despite the strong headwinds in the China small-cap space.
If I thought that any of these stocks was now overbought at these levels, I wouldn't bother doing much further work. But each of them look like they have a greater potential to trade sideways or potentially up, as opposed to dropping back down, so I intend to get much better clarity on them in the next two to three weeks and will be watching their price action closely.
The risk in waiting two to three weeks with stocks that have seen such strong moves is that I may miss a further upward move in the stock. The benefit is that I would rather pay a slightly higher price for the stocks when I have a higher degree of certainty, rather than a slightly lower price for a stock where there still exists too much uncertainty and risk.
Weak investor sentiment, an SEC investigation and overwhelmingly negative media coverage all create very strong headwinds for anyone who is investing in the US-listed China space. As a result, I am taking a greater amount of time and doing much more due diligence on individual names before making the decision to invest. My goal is to obtain a comfort level with these investments that is high enough so even if the stock trades down for a period, I will still not be concerned and may add to my position on weakness rather than being spooked out of it.
In January I will run a follow up story on each of these stocks to give readers a more in-depth view of their upside and downside potential in 2011. Meanwhile, TheStreet has a series called
The Shanghai Numbers
, which provides a great amount of detailed information and a hefty dose of caution for investors looking at the US-listed China small cap space.
Written by Rick Pearson in Beijing.
The author can be reached at comments@pearsoninvestment.com
Pearson has no positions in the stocks mentioned
.
RELATED LINKS:
>>Emerging Market ADRs: Winners and Losers
This commentary comes from an independent investor or market observer as part of TheStreet guest contributor program. The views expressed are those of the author and do not necessarily represent the views of TheStreet or its management.
Rick Pearson is a Beijing-based private investor focusing on U.S.-listed China small-cap stocks. Until 2005, Pearson was a director at Deutsche Bank, spending nine years in equity capital markets in New York, Hong Kong and London. Previously, he spent time working in venture capital in Beijing. Mr. Pearson graduated magna cum laude with a degree in finance from the University of Southern California and studied Mandarin for six years. He has frequently lived, worked and traveled in China since 1992.