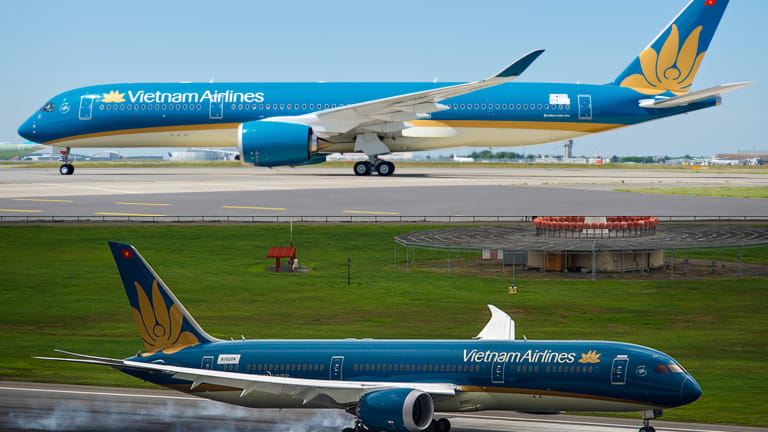 Three Emerging Countries to Invest in Right Now
Marshall Stocker, a portfolio manager at Eaton Vance, likes Vietnam, Burma and Romania.
NEW YORK (TheStreet) -- Frontier and emerging markets provide ample opportunity for investors at much lower valuations than developed markets, according to Marshall Stocker, a portfolio manager at Eaton Vance.
Stocker said there's a "50% off sale" in those markets, which are trading at half of the valuations of developed markets. One of his favorite investments right now is Vietnam, where Stocker expects to see 15% to 20% growth for some companies.
"Vietnam is in the process of removing the 49% ownership limits on stocks, so foreigners can now own up to 100% of stocks," explained Stocker. "They'll be the country that benefits from the Trans-Pacific Trade Partnership the most."
Stocker is also a fan of Burma, which he said has a growth rate of over 7%, and Romania, with a growth rate of 4%. "The nice thing about my business and my universe is I can carve out some great ideas, where you have great earnings growth, strong GDP growth, and not have to worry so much about what the Fed lift-off is going to do," said Stocker.
But frontier market investors need to be selective, and there are several countries that Stocker won't invest in right now. Number one on that list is South Africa. "This is a country, it's incredibly tragic. They have some of the best accounting standards in the world, a very well-run Central Bank. It sometimes doesn't feel like being in an emerging market but they can't keep the lights on. They have power outages now because of decades of under investment in electricity," said Stocker.
He added the China economic slowdown and collapse in commodity prices are also problematic, and he plans to steer clear of South African equities for a long time. He spoke at Camp Kotok, an annual gathering of economists and money managers held in Maine.