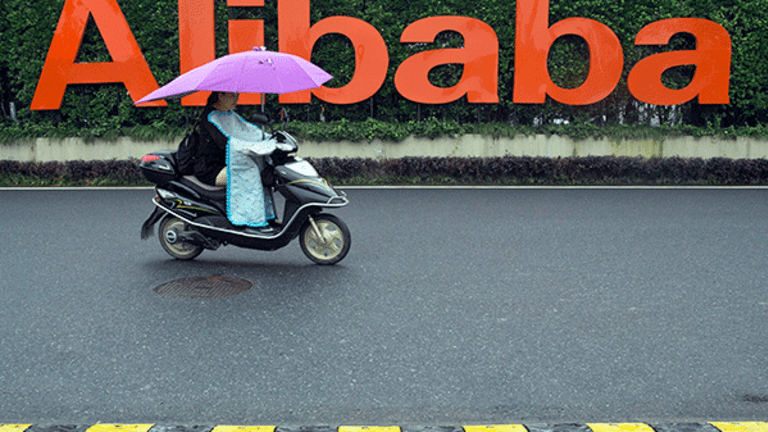 This Top Alibaba Executive Says China's Economy Will Grow Up to 6.5% For Next Decade
Here is why.
Alibaba (BABA) - Get Report  President Michael Evans told TheStreet that he's not surprised at how fast the company has grown over the past 18 years because he understands how good the Chinese economic backdrop is for businesses. 
Prior to working at Alibaba, Evans ran Goldman Sachs'  (GS) - Get Report Asia operations so he was familiar with the Chinese economy's fundamentals, he said. "[The growth] is remarkable and it looks remarkable both inside and outside, but I've been involved in China since 1994 and I've had this very long term view that the country would continue to grow and do extremely well," he explained. 
Specifically, Evans knew that the tech sector would get a massive boost from China's environment of rising wages and population growth, he said. While China does have "lots of problems," it's fundamentally "very solid," he added. China's economy has grown north of 7% for about 25 years and will most likely grow between 5.5% and 6.5% for the next 10 to 15 years, he predicted. 
Having that positive economic environment has been "tremendously helpful" in building a successful business in a country with a population of about 1.4 billion, Evans added.
Alibaba's e-commerce business now has over 500 million monthly active users in China. Earlier this month, the company predicted revenue would grow up to 49% in the next year and reiterated its goal to hit $1 trillion in gross merchandise value by 2020. 
Evans spoke to TheStreet from Detroit, Michigan, where the company is hosting its two-day Gateway '17 conference to help U.S. sellers realize the big opportunity they have to sell their goods to Chinese consumers on the Alibaba platform. 
TheStreet's Brian Sozzi contributed to this story.
Visit here for the latest business headlines.