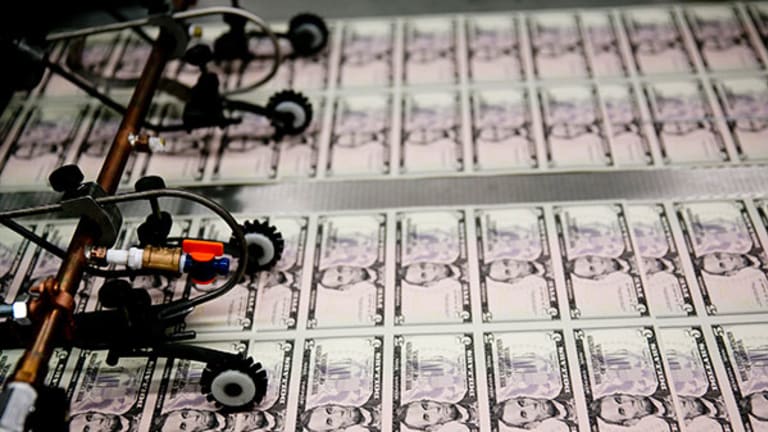 Publish date:
Streaking Dollar Threatens Competing Currencies Amid Rate Hike Roulette
Trading is halted on some Chinese bond futures, as the Mexican and Indonesian central banks raise rates.
Trading is halted on some Chinese bond futures, as the Mexican and Indonesian central banks raise rates.
A potential for a higher oil (priced in U.S. dollars), dollar-denominated debt and inflation fears have roiled currency futures market amid the new menu of interest rate hikes served up this week by the U.S. Federal Reserve.
A single rate increase in 2017 would likely calm the markets. Fed Chair Janet Yellen, however, has raised the unexpected possibility of three. Multiple rate hikes would might be in sync with the Trump administration's monetary policy, even as Yellen may have to resist calls for her to resign before her term is up in 2018.
The U.S. dollar is still on the cusp of parity with the euro, but that Rubicon has not yet been crossed in the aftermath of Wednesday's Fed rate hike. The euro traded in a tight band against the dollar on Friday, reaching a high of 1.04725 and a low of 1.047 for December futures contracts on the CME Globex. March contracts had a high/low split of 1.05175 and 1.0452.
Whether or not parity would be enduring or the construct of a volatile forex market is another matter. On Thursday Adam Slater, head economist of U.K.-based Oxford Economics, was looking at parity by end of 2017.
Meanwhile the pound sterling has held its own against the euro. On June 24, the day after the Brexit referendum revealed that the vote to leave the European Union had won, the pound opened at 1.30 against the Euro and closed at 1.2337, a floor that's been within striking distance since. On December 16, December contracts reached an intra-day high of 1.2465 and a low of 1.2386 on Friday. January contracts traded between 1.2465 and 1.2386.
Fears of a stronger dollar have been more intense in Asia. where the Japanese yen continued its losing streak on Thursday, having fallen seven out of the last ten days, reaching 118.18 on Thursday. The election of Donald Trump has cost the yen 11% of its value.
Concerns for the Chinese yuan center on further declines that are linked to increased Fed rate hikes. China's state-run news agency, Xinhua News, warned on Thursday of the "possible spillover" of any serial rate hikes, and to "co-ordinate with other major economies on macro policies."
ZeroHedge.com reported that following 2% plunge in government bond futures, the People's Bank of China (PBOC) suspended sale China's 10-year Treasury Futures. Trading resumed after the PBOC put $22 billion into short-term money market funds.