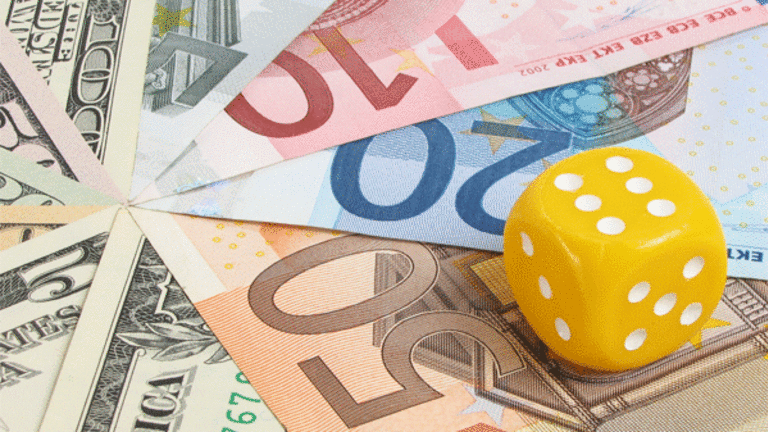 Publish date:
Stock Prices Could Become a Real Concern Amid Sluggish Earnings
The CNBC 'Fast Money Halftime' traders take a look at the S&P 500, as investors begin to wonder whether stocks are overvalued as earnings results show sluggish growth.
The CNBC 'Fast Money Halftime' traders take a look at the S&P 500, as investors begin to wonder whether stocks are overvalued as earnings results show sluggish growth.
NEW YORK (TheStreet) -- The S&P 500 is slightly lower Tuesday following the mixed earnings results companies have reported so far. If earnings come in lower on the year, then the overall market is trading too high, Ritholtz Wealth Management CEO and co-founder Josh Brown and hedge fund manager David Einhorn agreed on CNBC's "Fast Money Halftime Report."
The median S&P 500 stock trades at 21 times earnings, amid weakening economic data and declining earnings estimates, Brown added. That's not to say there aren't good opportunities, there are just fewer of them. 
It seems like each time a certain sector becomes overvalued, investors rotate out of it and find value in a beaten-down sector, according to Pete Najarian, co-founder of optionmonster.com and trademonster.com. That sort of investing behavior is what's keeping the market near all-time highs. 
Investors should consider buying portfolio protection now that the CBOE Volatility Index I:VIX is so low, Najarian added. 
Investments in the U.S. and Europe still look fine, and even Japanese equities are still somewhat attractive, said Stephen Weiss, founder and managing partner of Short Hills Capital Partners. 
Earnings for the S&P 500 are likely to decline because of the strong dollar and falling energy profits, Weiss added. And while emerging markets are doing fine, they won't perform well once the Federal Reserve raises interest rates. 
If investors don't want to be in stocks, there aren't a lot of attractive alternatives, Weiss added.
There's too much pessimism in the current market, said Joe Terranova, senior managing director at Virtus Investment Partners. Greece will resolve its current issues and push the S&P 500 to new all-time highs, he predicted.
With more than 25% of the S&P 500 reporting earnings this week, Christine Short, senior vice president at Estimize, says investors shouldn't look for earnings to boost the market higher.
She's looking for first-quarter profits to fall 1.4% year-over-year and for revenue to decline by 1.5% from a year ago. That's actually a slight improvement since the first few companies started to report earnings.
In any regard, the fundamentals still look relatively unattractive and it remains a "stock picker's market," Short said. Just 59% of companies are beating earnings estimates, while only 31% have topped sales estimates.
Paul Meeks, senior analyst and director of institutional investment at Saturna, said he's waiting for an opportunity to buy several stocks that are currently trading too high. He has 14% of his portfolio in cash and is waiting for a potential decline to put some of that money to work.
Specifically, Meeks likes Delta Air Lines (DAL) - Get Report, Adobe Systems (ADBE) - Get Report, Facebook (FB) - Get Report and Microsoft (MSFT) - Get Report. He also likes Micron (MU) - Get Report and SanDisk (SNDK) , which have the potential to generate returns of 50% over the next 12 to 24 months.
Turning to Under Armour (UA) - Get Report, the company reported in-line earnings results and topped revenue expectations, growing the latter by 25.5% year-over-year.
International sales were up 74% from one year ago, Najarian said. That's a big focus point for growth investors. Some had too-high expectations -- evident from the stock's 5% selloff on Tuesday -- but the growth here is still incredible, he said.
Long-term investors should be happy the stock is pulling back and taking a break, Brown added. A stock that goes straight up doesn't tend to do well over the long-term.
Under Armour is a premium retailer that trades at a premium valuation, Weiss said. However, days like today are a wake up call for those who don't necessarily know what they're buying and are simply following the crowd.
Investors who are long Under Armour can look to buy protection in the form of put options to protect against a decline, Terranova said.