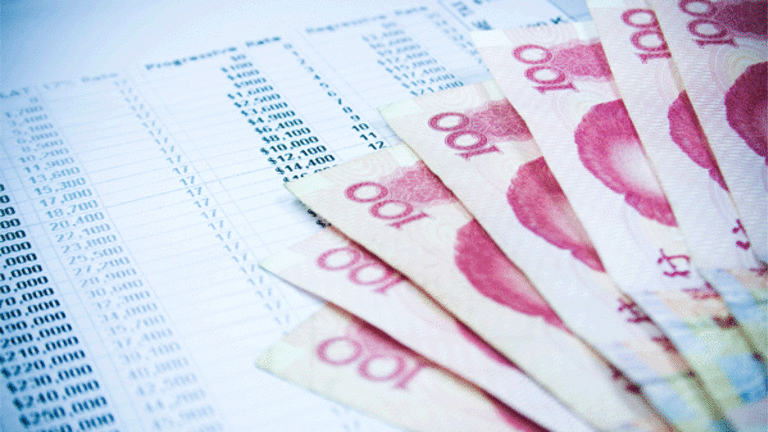 Stimulus in China Means the Growth Goes On
Emerging markets certainly seem less concerned with European drama and focused squarely on China.
NEW YORK (ETF Expert) -- Developed markets have been weighing the perceived positives in Greek exit polls against the perceived negatives in Spanish bank bailouts. In contrast, emerging markets seem less concerned with the European drama; the "emergers" are focused squarely upon China.
Need proof? Consider the post-holiday headlines for Tuesday. The euro slid to its lowest level against the U.S. dollar in more than two years. A prominent ratings agency downgraded Spain's sovereign debt. And U.S. consumer confidence via the Conference Board's Consumer Consumer Index fell to its lowest level in eight months. Yet single-country ETFs, as well as global-sector ETFs with significant ties to China's economic well-being, skyrocketed.
So why is there so much enthusiasm on this particular occasion? Why are China "A" shares via
Market Vectors China
(PEK) - Get VanEck Vectors China Growth Leaders ETF Report
skyrocketing? Why are emergers and other exporters to China leading the one-day charge?
First,
Shanghai Securities News
reported that China's biggest banks appeared to have accelerated lending as Chinese officials begin to fast-track infrastructure enhancement. Second,
Credit Suisse
(CS) - Get Credit Suisse Group AG Report
suggested that the government is likely to pump $315 billion into those infrastructure projects.
Speculative? I don't think so. From my vantage point, Chinese leaders have been straightforward about their intentions to stimulate and they're not about to let the economy slip-slide away without a fight. (Not in 2012 ... not in the "Year of the Dragon.")
Of course, there are those who think the China growth story is over. Bears insist upon describing China in terms that evoke traumatic memories ("housing bubble," for instance) or anxiety-riddled emotions ("hard landing"). Most of those bears -- not all -- do not understand Chinese culture, the practice of 50%-down in real estate transactions, let alone the fact that property and stock assets have already deflated. Most simply see the world through rust-color glasses.
In contrast, while I do not have ETF exposure to the world's second-largest economy (
stop-limit orders and trend identification
have kept me safely on the sidelines), I believe wholeheartedly in its long-term prospects. The fact that China "A shares" are up more than the
S&P 500
this year is worthy of note.
In fact, bearishness on Chinese equities has the same tenor as bearishness on the U.S. dollar once had. Not that long ago,
The Economist
depicted George Washington piloting a fiery U.S. dollar bill as it crashed to the earth in flames. Over the next 12 months, the U.S. Dollar Index packed on 15% against a basket of world currencies.
The most recent edition of
The Economist
calls China's economy into question with a 14-page special report. Could the surprisingly accurate "magazine indicator" be flashing a contrarian buy signal? Hard to say ... though the price ratio for Market Vectors China relative to the S&P 500 is on the upswing.
You can listen to the ETF Expert Radio Show "LIVE", via podcast or on your iPod. You can follow me on Twitter
.
Disclosure Statement: ETF Expert is a website that makes the world of ETFs easier to understand. Gary Gordon, Pacific Park Financial and/or its clients may hold positions in ETFs, mutual funds and investment assets mentioned. The commentary does not constitute individualized investment advice. The opinions offered are not personalized recommendations to buy, sell or hold securities. At times, issuers of exchange-traded products compensate Pacific Park Financial or its subsidiaries for advertising at the ETF Expert website. ETF Expert content is created independently of any advertising relationships. You may review additional ETF Expert at the site.
Gary Gordon reads:
On Twitter, Gary Gordon follows: