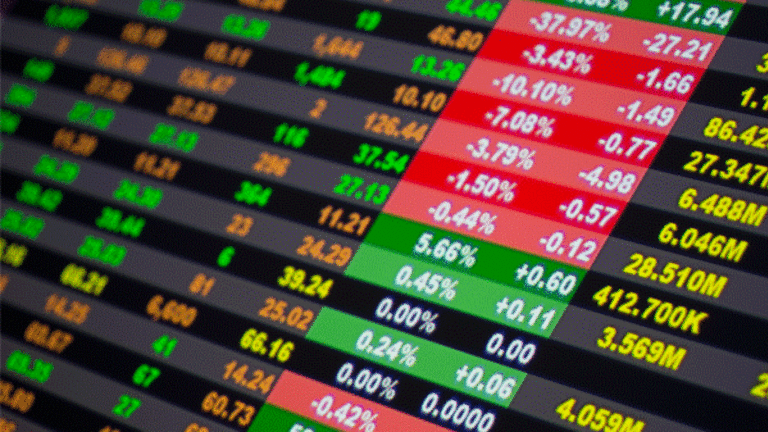 Small-Cap China ETF Benefits From Policy Changes
China's recent moves to improve the quality of life in the country will benefit consumer stocks in this ETF.
NEW YORK (TheStreet) -- With the advent of exchange traded funds, gaining access to the fast-moving and increasingly influential developing nations has become as simple as exposing oneself to stocks and bonds. As the ETF universe has expanded, the number of ways in which to expand a portfolio's reach into emerging markets has grown as well.
One of the more attractive developments to have taken place in the emerging market ETF industry in recent years has been the creation of single nation small-cap funds like
Market Vectors Brazil Index ETF
(BRF) - Get VanEck Vectors Brazil Small-Cap ETF Report
, and
Guggenheim China Small Cap ETF
(HAO) - Get Invesco China Small Cap ETF Report
.
These products typically provide investors with an attractive way to target a respective nation's domestic consumer population.
HAO, for instance, sets aside over a quarter of its portfolio to consumer-focused sectors. Comparatively, the large-cap centered
iShares FTSE China 25 Index Fund
(FXI) - Get iShares China Large-Cap ETF Report
leaves only slightly more than 1% of its portfolio for consumer services.
For years China has held the reins as a leading global economic growth engine. Increasingly, however, the nation has begun to refocus its attention on the issue of economic development. This shift was evidenced during the opening quarter of 2011 when government officials convened in Beijing to unveil the nation's twelfth five-year plan.
In this plan, officials appeared focused on boosting the quality of life for China's citizens. Some of the points highlighted in this plan included closing the nation's income gap, increasing the availability of low income housing, and reducing tax burden on low- and middle-income citizens.
HAO appears set to benefit as the Chinese government works to strengthen the nation's growing consumer class. At the same time, however, leaders are also opening a door that could potentially further benefit the companies underlying the fund.
Late last week it was announced that China would allow ETFs of Hong Kong-listed stocks to trade on the mainland exchange. As I explained in
ETF Profits
, this noteworthy decision will make it easier for foreign yuan holders to invest in the nation's marketplace.
While initially, a fund like
iShares MSCI Hong Kong Index Fund
(EWH) - Get iShares MSCI Hong Kong ETF Report
will likely be the fund to watch in response to this news, HAO is another product that could benefit as droves of Chinese investors seek to gain access to the China-based firms that are listed in Hong Kong.
According to HAO's Website, "only shares open to foreign ownership are included in the index." Therefore, despite being designed to track China-based companies, HAO is unable to invest in China A-Shares and China B-Shares. Instead, the fund's underlying index is comprised of securities listed in Hong Kong and abroad.
As Chinese investors clamor to diversify their investment portfolios, the Hong Kong-listed companies underlying HAO could benefit from the influx of foreign funds.
With the Chinese government both taking steps to strengthen the nation's consumer class and allowing investors access to foreign exchanges, the outlook for a fund like HAO could prove promising.
It may be tempting to dive headfirst into this fund immediately. However, I encourage investors to use caution here. As we have seen on a number of occasions, small-cap emerging market ETF tend to behave in a wildly volatile manner.
Written by Don Dion in Williamstown, Mass.
Readers Also Like:
10 Bank Stocks for Bottom-Fishing Investors
Apple Tops Hedge Fund List of Favorite Stocks
At the time of publication, Dion Money Management did not own any of the equities mentioned.