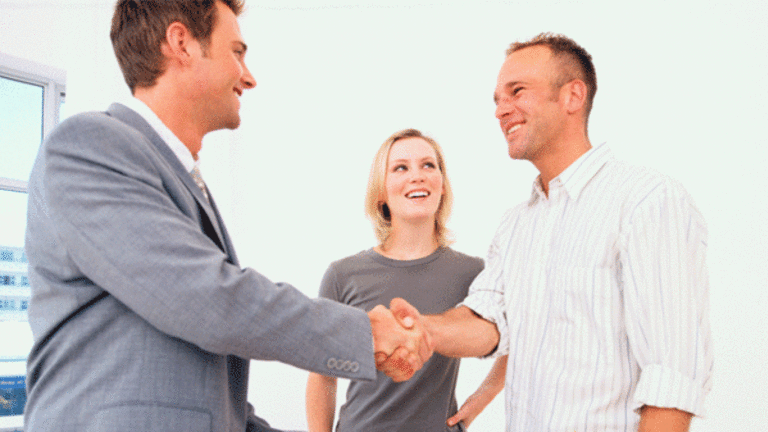 The Deal: Sinopec Strikes $3.1B Deal With Apache in Egypt
The transaction sets a record for Chinese investment in the region.
NEW YORK (The Deal) -- China Petrochemical Corp. (SNP) - Get China Petroleum & Chemical Corporation Report has agreed to pay $3.1 billion for a 33% stake in Apache (APA) - Get APA Corporation Report Egyptian oil and gas business, reducing the Houston-based seller's exposure to the troubled country and providing further evidence of China's willingness to take on political risk to expand its oil reserves.
Beijing-based China Petrochemical, known as Sinopec, will be entitled to a one-third share of Apache's daily Egyptian output of about 100,000 barrels of oil and 354 million cubic feet of natural gas. Apache will retain a 67% stake in the operation and continue in its role as the site operator.
"A game changer transaction in our view as it further bolsters the momentum for change at APA
Apache and secures value from a key asset that the market was significantly discounting due to political unrest in country," noted Deutsche Bank AG analysts Stephen Richardson and Ryan Todd.
The sale leaves Apache with an unexpected surplus to its targeted $4 billion of assets sales that were announced in May as part of a plan to raise cash and rebalance its portfolio. Apache in July agreed to sell Gulf of Mexico assets to private equity-backed
Fieldwood Energy
for $3.75 billion, not including about $1.5 billion of asset retirement obligations linked to the assets.
The deal values the Apache's Egyptian oilfield assets at $6.2 billion, or 4.2 times their forecast cash flow for 2014, Morgan Stanley analysts Evan Calio, Benny Wong and Jacob Dweck wrote in a note published Friday, Aug. 30. "We believe
Apache shares should now trade at a higher multiple given that some Egyptian overhang is now alleviated."
The acquisition does not include about $1.2 billion of assets, such as working capital and inventory, associated with Apache's Egyptian operations.
Apache will use the cash "to pay down debt in order to maintain its current credit ratings and buy back shares under a 30 million share repurchase authorization, as well as fund future capital expenditures including international projects," the company said.
Those capital expenditures are likely to flow into nascent Canadian assets, which Apache's management has said it would like to convert into a new growth region, and into shale gas operations in the west Texas Permian Basin.
For Sinopec the investment marks a significant expansion of its presence in Egypt, where it already operates a JV with
Egypt's Tharwa Petroleum
. The Apache deal is also the biggest Chinese investment in the Middle East region to date. It also looks likely to be part of a wider expansion of Chinese interest in the area, after Iraqi government officials said last week that
PetroChina
(PTR) - Get PetroChina Company Limited Report
was in talks to acquire 25% of
Exxon Mobil's
(XOM) - Get Exxon Mobil Corporation Report
West Qurna-1 oilfield in Southern Iraq.
Chinese oil companies have often shown a higher tolerance for political risk than western counterparts, which have preferred to take on the technological risk involved in drilling for deepwater oil. Sinopec is not, however, alone in gambling on Egypt. On Wednesday, France's
Total
said it had acquired
Chevron's
(CVX) - Get Chevron Corporation Report
Egyptian service station network for an undisclosed price.
Apache's Egyptian assets are located in Egypt's unpopulated Western Desert and have not been affected by the violent social unrest that has swept the country following a military coup that toppled former President Mohammed Morsi in July.
Egypt is a relatively small producer of oil and gas but its political problems have contributed to rising oil prices. The country has a key role in the oil supply chain as the guardian of key transport links, including the Suez Canal and the Sumed pipeline, which transports oil from the Gulf of Suez to the Mediterranean Sea.
The Apache deal could provide a boost for other oil and gas companies that have significant operations in Egypt and the surrounding region. "It may alleviate a little of the market skepticism that there is no one willing to invest in the volatile region," noted Morgan Stanley analysts. They highlighted California's
Occidental Petroleum
(OXY) - Get Occidental Petroleum Corporation Report
, which produces about 37% of its total output in the Middle East and North Africa, and which is thought to be looking to sell all or part of those assets.
Other oil companies with particular exposure to Egypt include Italy's
Eni SpA
and the U.K.'s
BG Group
. Barclays analysts estimate that Eni counts on the country for about 14% of its total oil production, and BG draws about 20% of its total output from Egypt.
Apache said the deal is dependent on regulatory approval and is expected to close in the fourth quarter of this year.
Shares in Apache traded Friday in the afterhours market at $81.30, up $2.66, or 3.4%, on their Thursday closing price of $78.64. Apache has a market capitalization of $30.6 billion. Sinopec shares closed Friday on the Hong Kong exchange at HK$2.73 ($0.35), down HK$0.08, or just under 3%.
-- Written by Paul Whitfield in New York