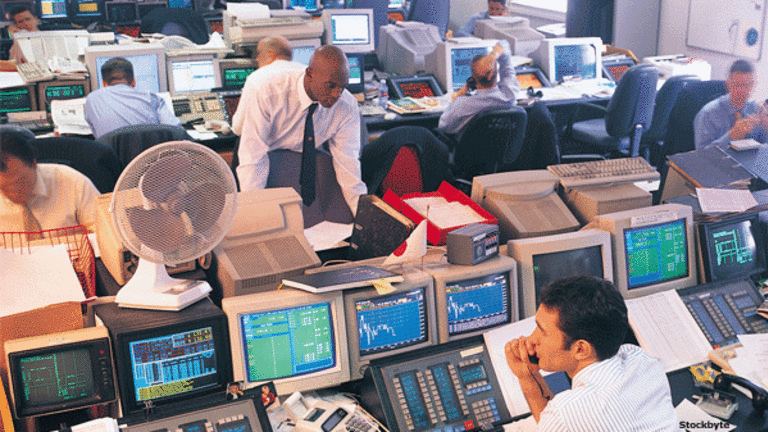 Singapore Is Not a Safe Haven
A global economic slowdown or a crisis in China would be very bad for Singapore.
PRESCOTT, AZ (TheStreet) -- If the world is heading into some sort economic slowdown there will be plenty of commentaries about which countries are in better fundamental shape, and why they are worthy of investment dollars. One country that will no doubt come up in this context is Singapore.
Singapore has a lot going for it including a trade surplus, a budget surplus targeted at $1.3 billion Sing dollars, a 2.1 % unemployment rate and some fantastic GDP growth numbers in the last few years. It is one of the most fundamentally sound countries on the planet, and has been for many years.
iShares offers its longstanding
MSCI Singapore Index Fund
(EWS) - Get iShares MSCI Singapore ETF Report
and more recently rolled out the
MSCI Singapore Small Cap Index Fund
(EWSS)
. Both funds are heaviest in financial stocks, at 45% and 51% respectively, followed by 24% in industrials for EWS and 13% in that sector for EWSS.
Singaporean equities tend to have high dividend yields, which are somewhat reflected in EWS' trailing yield of 2.74%. The iShares Web site shows an SEC yield of 4.14% for EWSS, but the fund is too new to have paid any actual dividends yet. This compares to a dividend yield of 2.01% for the
SPDR S&P 500
(SPY) - Get SPDR S&P 500 ETF Trust Report
.
Arnold: China's Domestic Economy in Slowdown Mode >>
The above contributes to a very compelling fundamental argument for Singapore. Unfortunately, despite a consistently favorable fundamental outlook, the country has never been a place in which to hide during an economic downturn or other form of financial crisis.
In 2008, as the S&P 500 fell 38%, EWS dropped 46%. Singaporean banks were in nowhere near the trouble as domestic and European banks, but that did not matter. Despite being fundamentally more sound, Singapore dropped more than the U.S.
Even in the current downturn, where concerns focus more on Europe and the U.S.' potential fiscal cliff in 2013, with the S&P 500 down 6%, EWS is down 10%. The small-cap EWSS is down 8.5%.
A more dramatic example would be the Asian contagion from 1997, which was primarily a Thailand event; nonetheless, EWS fell 40% in the last six months of that year. If fears of a hard landing or some form of banking crisis in China play out then Singapore will get hit very hard.
For anyone believing this is a dip to be bought, then the Singapore ETFs look attractive on sound fundamentals and what is an overreaction to the downside, again for anyone believing this is a dip. If this is the start of a meaningful decline then both funds are likely to lag for the duration of the event.
One crucial component to portfolio construction is understanding the trading behaviors of stocks and funds used. EWS is a perfect example of the volatility of the fundamentals not matching up with the volatility of the stock prices.
No one wants to find out they owned more volatility than they could actually handle
after
a large decline in the market, but this is exactly what someone is setting themselves up for if they do not take the time to study trading characteristics of their holdings.
At the time of publication, the author had no positions in stocks mentioned.
This contributor reads:
On Twitter, this contributor follows: