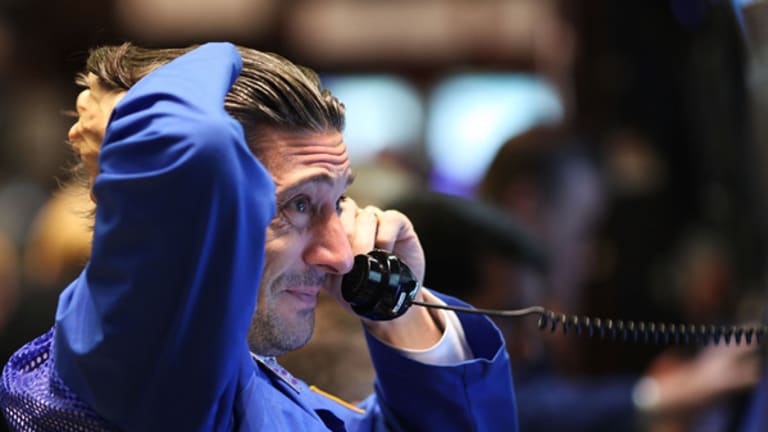 Singapore ETFs Remain Appealing
Singapore's economy is growing at a breakneck pace, and these ETFs offer investors exposure to the city-state.
Singapore's economy is growing at a breakneck pace, and these ETFs offer investors exposure to the city-state.
NEW YORK (TheStreet) -- As Asia continues to record stellar economic growth, Singapore and the exchange-traded funds (ETFs) that track the city-state remain attractive.
In the first half of 2010, Singapore has seen stratospheric growth. According to government data released Wednesday, Singapore's economy grew by 18.1% in the first half of this year compared with the same period as last year. Primary drivers were increased tourism and strong exports. Overall growth for the year is expected to be 13% to 15%.
Singapore should benefit from the V-Shaped economic recovery that is being seen in Asia. Nearly 80% of its exports go to Asian countries like China, Malaysia, Indonesia and Japan. In June, exports to China and Japan jumped 39% and 75%, respectively, from the previous month.
To further add to Singapore's appeal, private consumption within the city-state is expected to increase as a result of improved employment, rising incomes and the income effect of higher equity and property prices. Additionally, business confidence in Singapore is on the rise, which is expected to give business investment a boost. In particularly, financial and business services are expected to see growth, and construction investment should be supported by government-funded infrastructure projects.
Lastly, Singapore has tamed its inflation threat by revaluing its currency. After allowing the Singapore dollar to appreciate and be revalued, inflation is anticipated to be between 2.5% and 3.5% for 2010 and should not be of much concern.
In a nutshell, Singapore remains appealing and likely will continue to flourish in the coming months. Some ways to gain access to this Asian economy include:
iShares MSCI Singapore
(EWS) - Get Report
.
iShares FTSE EPRA/NAREIT Dev Asia Idx
(IFAS)
, which allocates 12.6% of its assets to Singapore.
WisdomTree Pacific ex-Japan Total Div
(DND)
, which allocates 11.4% of its assets to Singapore.
iShares S&P Asia 50 Index
(AIA) - Get Report
, which allocates 10.3% of its assets to Singapore.
It is important, however, for investors to consider the inherent risks of equities. To help protect against these risks, investors can use an exit strategy that identifies specific price points at which downward price pressure is likely to occur. Such a strategy can be found at
.
-- Written by Kevin Grewal in Houston.
At the time of publication, Grewal had no positions in equities mentioned.
Readers Also Like:
>>Bank of America Earnings Preview
Kevin Grewal serves as the editorial director and research analyst at The ETF Institute, which is the only independent organization providing financial professionals with certification, education, and training pertaining to exchange-traded funds (ETFs). Additionally, he serves as the editorial director at SmartStops.net where he focuses on mitigating risks and implementing exit strategies to preserve equity. Prior to this, Grewal was an analyst at a small hedge fund where he constructed portfolios dealing with stock lending, exchange-traded funds, arbitrage mechanisms and alternative investments. He is an expert at dealing with ETFs and holds a bachelor's degree from the University of California along with a MBA from the California State University, Fullerton.