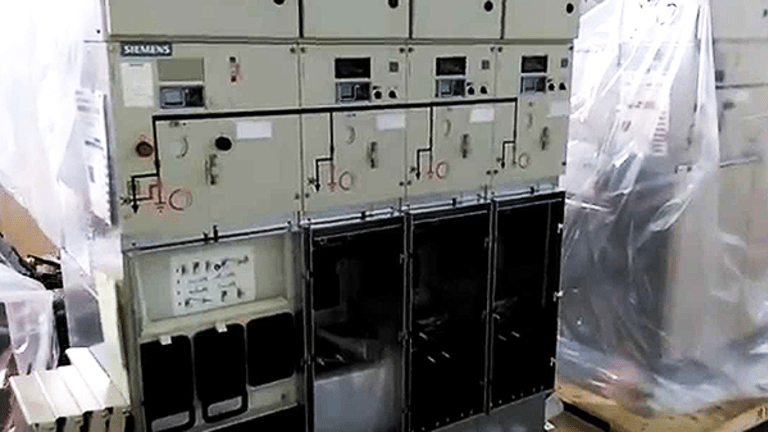 Siemens To Pursue 'Criminal Charges' After Gas Turbines Found in Crimea
Crimea sales banned by European Union sanctions
Siemens AG (SIEGY) said Friday that some of its gas turbines were shipped to Crimea, in violation of international sanctions, but insisted that the company was not involved in the moves and would attempt to prevent them from being commissioned.
"Siemens has received credible information that despite all recent and previous efforts all four gas turbines that were delivered in the summer of 2016 for the project in Taman, Southern Russia, have since been locally modified and illegally moved to Crimea against clear contractual agreements," the company said in a statement. "This development constitutes a blatant breach of Siemens' delivery contracts, trust and EU regulations."
"Siemens continues to pursue criminal charges against the responsible individuals at our customer, TPE, as well as legal actions that are intended to halt any other deliveries to Crimea and ensure that any equipment that has already been dispatched is returned to its original destination," the statement added. "Siemens also renewed its offer to buy back the equipment and annul the original contract."
Earlier this month, Siemens said it would try to reverse a contract with Technopromexport JSC, an electricity project in the southwest Russia region of Taman, after discovering that four of its turbines were moved to Crimea, which was annexed by the Russian government during a military dispute with Ukraine in 2014, in violation of European Union sanctions.
Reuters reported in June that documents outlining details of the construction of two power plants in Crimea indicated the use of Siemens-made turbines, which could be worth around $1.2 billion. Siemens' Russia business said at the time that "we are not supplying equipment for use or delivery to Crimea."
Siemens shares were marked 0.3% lower in the opening 30 minutes of trading in Frankfurt to change hands at €117.68 each, extending their three-month loss to around 6.7%.