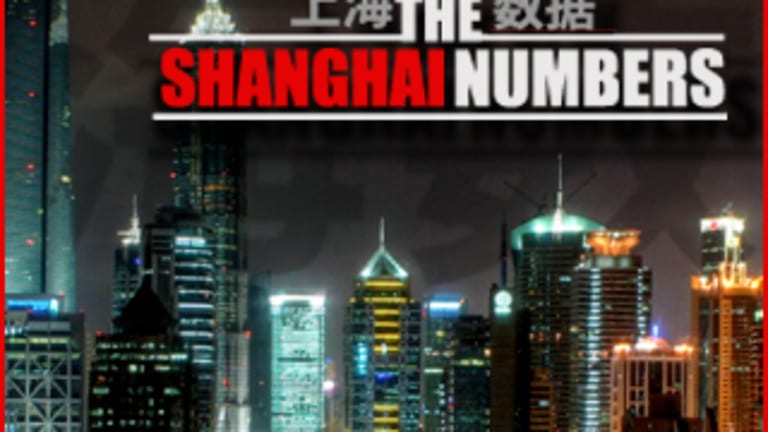 SEC Probes China Stock Fraud Network
An investigation follows more than $34 billion in losses by investors in questionable Chinese companies traded in the U.S. TheStreet examines the issue.
NEW YORK (TheStreet) -- The Securities and Exchange Commission is investigating allegations that U.S. firms and individuals have joined with partners in China to steal billions of dollars from American investors through stock fraud, according to people familiar with the probe.
Individuals with direct knowledge of the investigation say that the SEC is focusing on stock promoters, investment bankers, auditors and law firms that have been active in recruiting Chinese companies to U.S. stock exchanges and raising capital for those companies by selling new shares.
On Monday, the SEC made an example of an auditing firm that it said had failed to protect U.S. investors from overstatement of revenue by a Chinese firm. The commission said it had reached a settlement with the firm -- Moore Stephens Wurth Frazer & Torbet -- and with Kelly Dean Yamagata, a partner. As part of the settlement, the firm will be temporarily barred from accepting new auditing assignments in China and will pay $129,500.
The case relates to audits the firm did for China Energy Savings Technology, a China-based company that has been the focus of a series of SEC fraud complaints since 2006.
John Heine, a spokesman in the SEC's public affairs office, would neither confirm nor deny a new investigation, citing agency policy against commenting on active investigations. But the questions that SEC investigators are asking hint at their direction. Those questions suggest a suspicion that stock manipulators have devised a kind of template for stock fraud -- one that exploits fundamental weaknesses in the regulatory apparatus of the two countries -- and now use the template to cheat investors in deal after deal.
Word of an SEC probe surfaced during the course of a three-month analysis by TheStreet, which included interviews with scores of investment professionals focused on China stocks, together with reviews of SEC documents, company statements and market data. Some of the same sources later provided information to the SEC.
Of special concern to the commission is a class of company brought public in the U.S. through a back-door process known as a reverse merger, sources directly involved in the investigation have told TheStreet.
Recently, many reverse merger companies have been buffeted by a series of allegations of fraud. The allegations have had repercussions across the sector. Investors in the U.S. have suffered related losses in excess of $34 billion, a review by analysts at TheStreet showed. That total adds up all the market-cap losses for 150 stocks that appear to have been used to bring Chinese companies to U.S. exchanges. The list of 150 included stocks damaged by association with such allegations as well as those directly implicated. Losses were measured from a stock's peak price at any time over the past five years to its present price.
Over the past year, the SEC has received multiple calls for investigation of fraud among China-based stocks. Many investment professionals believe an investigation is due. One is Peter Humphrey, a corporate investigator and due-diligence expert based in Beijing. Humphrey estimates that as many as a third of Chinese companies listed on major U.S. exchanges -- the Nasdaq, Amex and New York Stock Exchange -- are likely reporting fictional profits. He said he bases that estimate on due diligence research done for clients and on discussions with client, in connection with acquisitions and investments in Chinese companies. If the estimate is wrong, it's likely too low, Humphrey says.
While investors who own individual stocks have the greatest exposure to the type of fraud alleged, millions of other American investors also are at risk, through investments in China-oriented ETFs and mutual funds.
To be sure, many Chinese small-cap companies have established the strength of their businesses with financial statements that withstand the tough scrutiny of investment professionals. But frequently lack of transparency and full disclosure -- along with the formidable barriers of language, distance and culture -- make it difficult for individual investors to tell the good from the bad.
Concern about a lack of protection for U.S. investors prompted Congress to ask the SEC for action earlier this year.
In a letter dated Sept. 9, the House Financial Services Committee complained about a general lack of rigor in the auditing of Chinese companies. Addressed to SEC Chair Mary Schapiro and her counterpart at the Public Company Accounting Oversight Board, the letter asked how the agencies planned to tackle the problem.
Disclosure: TheStreet's editorial policy prohibits staff editors and reporters from holding positions in any individual stocks.