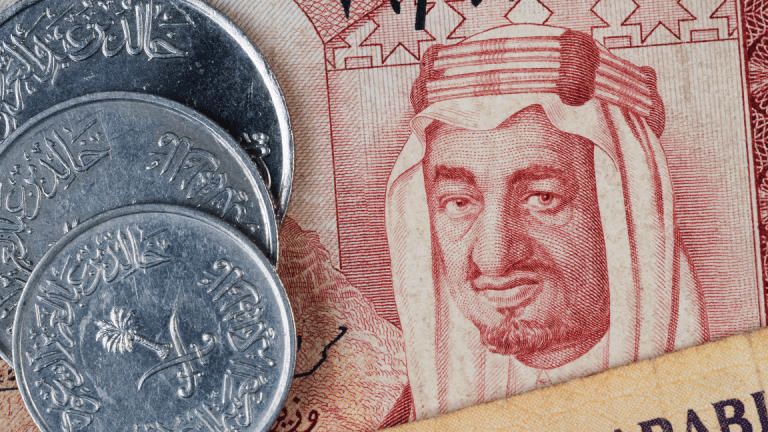 Saudi Arabia Purge Could Signal Return to Oil Reliance, Not Economic Openness
Global crude price jump suggests Prince Mohammed's weekend crackdown on corruption has a broader objective for the oil-rich Kingdom.
Global investors were left with more questions than answers Monday as news of an unprecedented series of events in Saudi Arabia over the weekend could either be a path towards its emergence as an open and international economy or a signal that its young, ambitious Crown Prince is tightening his grip on power in the oil rich Kingdom
However, if initial market reaction is correct, investors might be more concerned with the latter as global crude prices trade past two-year highs following Mohammed bin Salman's weekend purge of his political rivals and the arrest of what was essentially the country's best-known international investor - Prince Alwaleed bin Talal.
Brent crude, the benchmark for global prices, was marked 0.75% higher at $62.50 per barrel in early European trading, the highest since July 2015, following the weekend's news, which included not only the arrest of Prince Alwaleed -- a well-known figures in the international investment community how heads both the country's Kingdom Holding Co. and Vision 2030 funds -- but also the ouster of Prince Miteb in Abdullah as head of its powerful National Guard.
Kingdom Holding was marked 5.26% lower at 9 Saudi Ryals each after hitting a 52-week low of 8.96 earlier in the session. The main Saudi stock benchmark, the Tadawul All Shares Index, added 0.15% into the close of trading. 
While ostensibly portrayed in the international media -- and indeed to the nation's young domestic audience -- as a crackdown on corruption in the Kingdom, Prince Mohammed, or MBS as he his known, could well be using the purge to tighten his grip on power both at home and in the broader Gulf region following his elevation by King Salman earlier this year.
"Saudi Arabia has had an issue with corruption for many years," said Robert Jordan, a former U.S. Ambassador to the Kingdom, in an interview Monday on CNBC  Television. "But I would also say it looks like a classic power-grab to arrest your rivals under the pretext of fighting corruption, so it's essential that we get details" he added, referring to the detention of Alwaleed bin Talal. "This would be like arresting Bill Gates and Warren Buffett in the United States."
Domestic reaction to the moves have been positive: social media hashtags are referencing a 'November 4 Revolution' and media reports suggest young Saudi's are broadly supportive of MBS's move to arrest members of the so-called 'old guard' of the Saudi monarchy who have long been seen as a above the law.
The discontent has also, it must be noted, paralleled the recent slump in global oil prices, which has reduced revenues for the Kingdom and hit the economy hard - particularly in terms of youth unemployment in a country where around half of the population is under the age of 25. Recent military adventures on Yemen, as well as the blockade of nearby Qatar earlier this year -- both orchestrated by the 32-year old MBS -- also played well to a domestic audience keen on recapturing a perceived loss of regional hegemony in a global economy that is increasingly moving on from its fossil fuels addiction. 
In that respect, the ancillary benefit of a jump in crude prices as the country moves to fortify both its position as both the de-facto head of the OPEC cartel and the value of its impending float of a small portion of Saudi Aramco (in a listing that will instantly make it the world's most valuable company) isn't difficult to understand.
Equally, however, it's hard to see the attraction for foreign investors to an economy that has little to offer outside of the world's biggest oil deposits, particularly when its young leader is jailing political opponents, launching military strikes on its neighbours and accusing Iran of firing missiles towards Riyadh from the Gulf sea. 
Prince Mohammed may have just told us, in so many words, where he thinks the Kingdom's fortunes ultimately lie.
More of What's Trending on TheStreet: