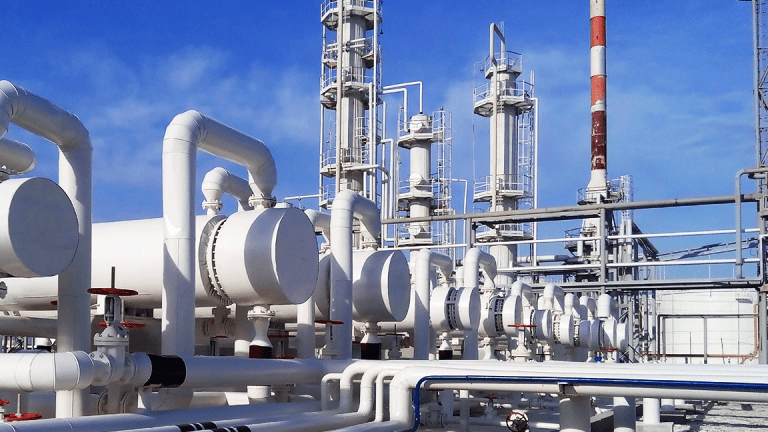 Saudi Aramco Says IPO 'On Track' for 2018, All Venues Under Review
Aramco says FT report suggesting listing could be shelved is "entirely speculative".
Saudi Aramco insisted over the weekend that its plan to list part of the world's biggest oil company on international markets remains on track and said it was still considering venues for an IPO that could value the group at $2 trillion.
The group, Saudi Arabian Oil Co., hit back at an FT report last week that suggested the listing could be postponed, or cancelled altogether, in favor of a private placement sale to sovereign wealth funds and central government investors. The FT report, which cited five sources familiar with the process, said the company was struggling to find a suitable international venue to  compliment a domestic flotation.
Earlier this month, Saudi Arabia's Energy Minister, Khalid A. Al-Falih, told the Russia Energy Week forum in Moscow that no location for next year's hottest IPO had been decided, but that the process to float the world's most-valuable company was nonetheless on track.
"The government is proud of what the company has achieved and wants the world to enjoy its products," he said, add it sees the listing as an "opening" for relations between Riyadh and the rest of the world.
Officials in the Kingdom are expected to sell around 5% of Saudi Arabian Oil Co, better known as Saudi Aramco, in a public offering that could raise as much as $500 million and value the world's biggest oil company at between $1 trillion (based on analyst estimates) and $2 trillion (based on Saudi Arabia's optimistic valuation) - easily making it the world's largest listed company.
London is said to be in the running for the IPO, which will also be listed in the Kingdom, after London Stock Exchange CEO Zavier Rolet accompanied British Prime Minister Theresa May on a visit to Riyadh in April as part of a broader initiative to participate in Saudi Arabia's Vision 2030 economic liberalisation program.
Besides London, the other major contender for a piece of the listing is New York, generally seen as the favorite among the royal family, given that a listing on the New York Stock Exchange is seen as a way of shoring up American support as it faces off with its longtime antagonist in the region Iran.
New York is seen as risky, however, as a law passed last year by the U.S. lawmakers could put Saudi Arabia's American assets at risk by making the country liable for its alleged role in the Sept. 11, 2001 attacks through the U.S. Justice Against Sponsors of Terrorism Act.
More of What's Trending on TheStreet: