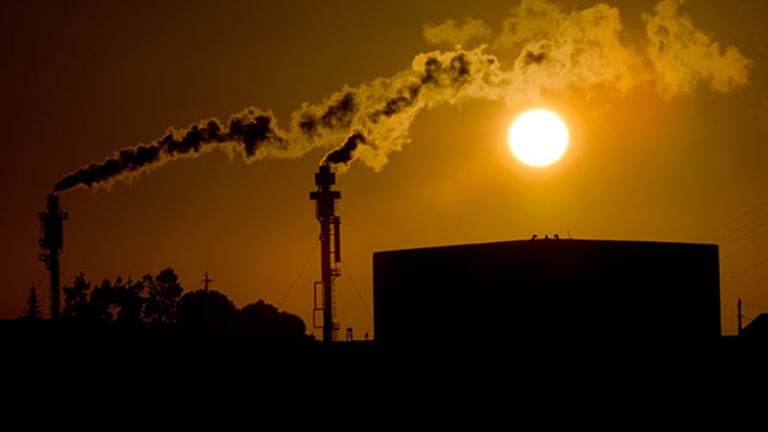 Saudi Arabia's Market Gushes at Prospect of Foreign Investment
Saudi Arabia is opening parts of its stock market to foreigners in 2015 and local investors are thrilled.
NEW YORK (TheStreet) -- Saudi Arabia, which has closely guarded its markets from the rest of the world, is throwing open a part of it for your investment.
The $350 billion Saudi stock market is no longer out of bounds for foreigners. The oil-producing nation's Tadawul All Share Index jumped to a whopping six-year high following the announcement from the Riyadh-based Capital Market Authority that at least part of the markets will be open to all as of 2015. Rules of participation will be released before then.
When Tadawal surged by 2.8%, it was the highest since May 2008. "Tadawul is very large. To put that in context, it's the just under 10% the size of the Nasdaq and more than twice the size of Israel's market," says Shane Leonard, CEO of Stockflare.
He adds, "The Saudi market has a very active local investor community. In the first half of 2014 the market traded $300 billion worth of shares," or nearly 60% of its total value.
What prompted the world's biggest oil exporter -- who is also home to the biggest share of sand dunes, richness and culture on earth -- to open its doors?
After a long stint of consistent growth notwithstanding the crisis in Egyptian countries, King Abdullah has kept the country growing at 6.4% every year with his well-calculated financial reforms. The government is now pursuing a $ 130 billion plan to boost non-energy industries, clearly understanding this is where the future lies.
Financial analysts think opening the market to international investors will certainly prompt MSCI (MSCI) - Get MSCI Inc. Class A Report  to classify Saudi Arabia in its Frontier Indices funds as an "emerging market" and lure as much as $40 million in foreign cash at the very outset when the market opens.
With foreign players in its marketplace, Saudi Arabia hopes to gain entry into the MSCI's emerging markets fund list, which could lead to the creation of a Saudi Arabia Index.

At the time of publication, the author held no positions in any of the stocks mentioned.
This article represents the opinion of a contributor and not necessarily that of TheStreet or its editorial staff