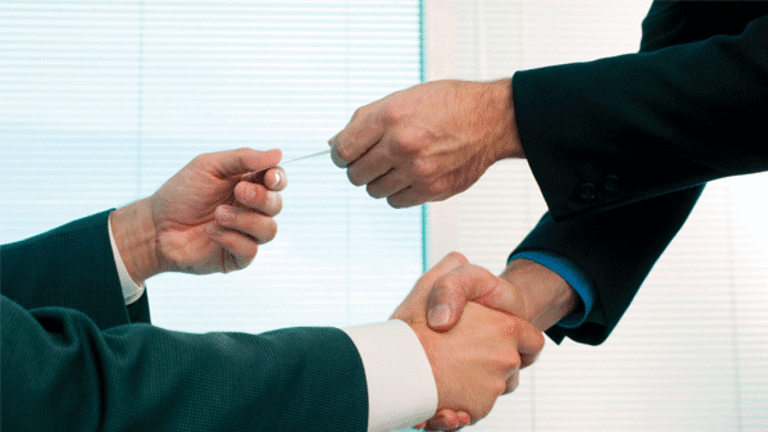 Publish date:
Russia Boosts Emerging Market ETFs
The performance of Market Vectors Russia has helped boost global emerging markets index funds.
The performance of Market Vectors Russia has helped boost global emerging markets index funds.
NEW YORK (TheStreet) --Just because a fund is called an Eastern Europe ETF, doesn't mean it's an Eastern Europe ETF.
Last week, Hungary shook the region when politicians made negative comments about the country's debt situation. Investors looking to broad Eastern European ETFs may be looking in the wrong place if they wanted to see the impact and play a rebound.
Emerging market funds have performed poorly this year. For instance, global emerging market funds such as
iShares MSCI Emerging Markets Index
(EEM) - Get Report
and
Vanguard Emerging Markets
(VWO) - Get Report
have underperformed the S&P 500 in the past three months.
During the same time period,
SPDR S&P Emerging Europe
(GUR)
and
iShares MSCI Emerging Markets Eastern Europe
(ESR)
underperformed even VWO and EEM.
In the past few weeks though, the situation has begun to turn around. In the trailing one month period, VWO and EEM now are outperforming the S&P 500, and both ESR and GUR are outperforming VWO and EEM.
However, the composition of these ETFs shows why they outperformed, and the big flashing sign for ESR and GUR is Russia. As of March 31, ESR had 74% of assets in Russian stocks, while GUR reports 66% of assets in Russia as of June 4.
In the past three months, the resource heavy
iShares MSCI Brazil
(EWZ) - Get Report
and
Market Vectors Russia
(RSX) - Get Report
underperformed India and China ETFs, while in the past month, Russia and China have led the group (Brazil remains the underperformer). We see GUR and ESR outperform emerging markets when Russia leads and underperform when Russia lags.
However, the situation in Eastern Europe has become serious enough to dent returns, as both GUR and ESR were underperformers on Friday.
Broadly speaking, emerging market funds decline when investors want to cut back on risk. They are seen as riskier investments and even though the sovereign debt crisis stems from developed Europe, the implications are global because it is causing the U.S. dollar to rally.
These sorts of pullbacks are not necessarily a vote of no confidence on the fundamentals and potential for growth in emerging markets though, as investors are rapidly fleeing on fear, not a well thought-out investment idea.
For investors with a longer time horizon, the underperformance of emerging market equity due to Europe's problems can offer opportunities to gain exposure to emerging markets for the mid- to long-term.
This is especially true because many emerging markets do not have the same government debt problems gripping Europe. Because they are being pulled down by the same market concerns, but going forward in the mid to long term, they will not be held down by the same negative economic side-effects of debt problems.
In the case of emerging and Eastern Europe, the proximity of Hungary has led to concerns for their markets. But after Friday's panic, the government worked over the weekend to come up with solutions and Hungary can avoid default by making budget cuts.
If Eastern Europe ETFs are oversold, however, the play here is not GUR or ESR, but
Market Vectors Poland
(PLND)
and
iShares MSCI Austria
(EWO) - Get Report
. These two ETFs have the heftiest exposure to any crisis in Eastern Europe and it showed on Friday.
GUR slid 5.1% on the day, ESR fell 5.7%, RSX fell 5.4%, VWO fell 3.3%, but EWO lost 7.5% and PLND tumbled 8.3%. The latter two funds were victims of weaker currencies, as the euro and Polish zloty slid sharply.
EWO will decline whenever Eastern European debt becomes a concern because the Austrian banking system has the greatest exposure to debt from the region. Last week, the nation replaced the Spain and Italy ETFs as the biggest loser among eurozone country funds. While EWO might be a solid play if the euro rebounds, a stronger play would be the Poland ETF.
While recent flooding may cost 1% of GDP in Poland, it was the only country in the EU to grow last year. The OECD forecasts growth of 3.1% this year and 3.9% next year. The zloty is a volatile currency though and tends to tumble when markets grow nervous.
With that volatility in mind, this is the sort of investment that should be undertaken only by those with hefty risk tolerance, since although the long term looks healthy, volatility in the near term could still weigh heavily on these ETFs.
-- Written by Don Dion in Williamstown, Mass.
At the time of publication, Dion Money Management is not long any of the funds mentioned.
Don Dion is president and founder of
, a fee-based investment advisory firm to affluent individuals, families and nonprofit organizations, where he is responsible for setting investment policy, creating custom portfolios and overseeing the performance of client accounts. Founded in 1996 and based in Williamstown, Mass., Dion Money Management manages assets for clients in 49 states and 11 countries. Dion is a licensed attorney in Massachusetts and Maine and has more than 25 years' experience working in the financial markets, having founded and run two publicly traded companies before establishing Dion Money Management.
Dion also is publisher of the Fidelity Independent Adviser family of newsletters, which provides to a broad range of investors his commentary on the financial markets, with a specific emphasis on mutual funds and exchange-traded funds. With more than 100,000 subscribers in the U.S. and 29 other countries, Fidelity Independent Adviser publishes six monthly newsletters and three weekly newsletters. Its flagship publication, Fidelity Independent Adviser, has been published monthly for 11 years and reaches 40,000 subscribers.