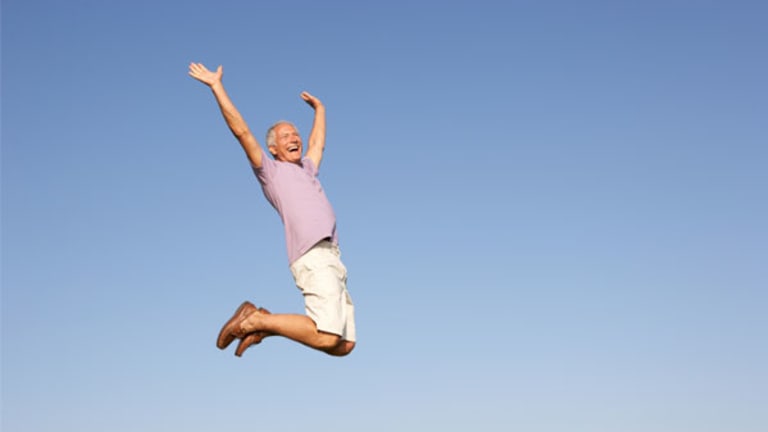 Publish date:
Retirement Saving: Time to Consider China
Investors, especially young ones, should consider starting or expanding positions in China, which is poised to grow for decades to come.
Investors, especially young ones, should consider starting or expanding positions in China, which is poised to grow for decades to come.
BOSTON (TheStreet) -- China's economic growth will be a decades-long phenomenon that's well suited for retirement investing. Younger investors, in particular, can use their longer time horizons and reap short-term benefits that can help buffer against future growing pains.
The popularity of
exchange-traded funds within retirement plans
, especially their growing adoption within 401(k)s, is an added benefit. Unlike mutual funds, ETFs offer full transparency when it comes to day-by-day holdings. They also offer the ability to buy a basket of stocks.
"Most investors are probably underexposed to Chinese market," says Christian Magoon, former president of
Claymore Securities
, who has now launched Magoon Capital, an Illinois-based ETF consulting firm.
He says China, the third largest economy, represents 7% to 10% of the worlds gross domestic product. The average allocation to emerging markets is 10%, so investors might only have 1% of their assets allocated to the country.
"China is going to be the second-largest economy in the world and potentially the largest in 25 to 30 years," Magoon says. "China will be looked at as one of the great growth stories of the first half of this century and that is probably something most investors would rather have more than 1% of their portfolio exposed to."
Among the funds to evaluate:
Fueling the current bullishness on China is its emerging consumer market and demand for Western goods -- from cars to appliances to clothing. There is also more money being spent by the Chinese as they slowly shift away from their exceptionally high savings rate, which was 30% in 2009 compared to as much as 2% for the U.S. in recent years.
Including the best companies -- ones that fit your overall strategy, asset allocation and risk profile -- will likely entail some homework.
"It is important to know not only what you own, but what you don't own," Magoon says. "The largest Chinese ETF that is out there, iShares FTSE/Xinhua China, the original Chinese ETF, is fairly flawed in terms of how it is constructed. It is not as broad a representation of the Chinese market as you would think it would be. If an investor is looking to China for the consumer or technology story, there is little or no exposure."
The fund maintains 45% of its holdings in financials, 19% in telecommunications and 13% in oil and gas companies. Only 1.7% is allocated to consumer discretionary and nothing is allotted to the technology sector.
Companies that already have a toehold in the country may be more immune to market instability or political risk.
Hewlett-Packard
(HPQ) - Get Report
,
General Electric
(GE) - Get Report
,
Intel
(INTC) - Get Report
,
Applied Materials
(AMAT) - Get Report
and
Yum! Brands
(YUM) - Get Report
are among companies that are expanding in China.
It may also be worth considering
China Investment Corp.
, the country's sovereign wealth fund, which owns nearly $10 billion of stock in U.S. companies. The positions, though relatively small, could be a good omen for any upcoming push into the Chinese marketplace by these companies, which include
Apple
(AAPL) - Get Report
,
Visa
(V) - Get Report
,
Eli Lilly
(LLY) - Get Report
,
Pfizer
(PFE) - Get Report
,
Abbott Laboratories
(ABT) - Get Report
,
Coca-Cola
(KO) - Get Report
,
Johnson & Johnson
(JNJ) - Get Report
and
Motorola
(ETFC) - Get Report
.
-- Reported by Joe Mont in Boston.