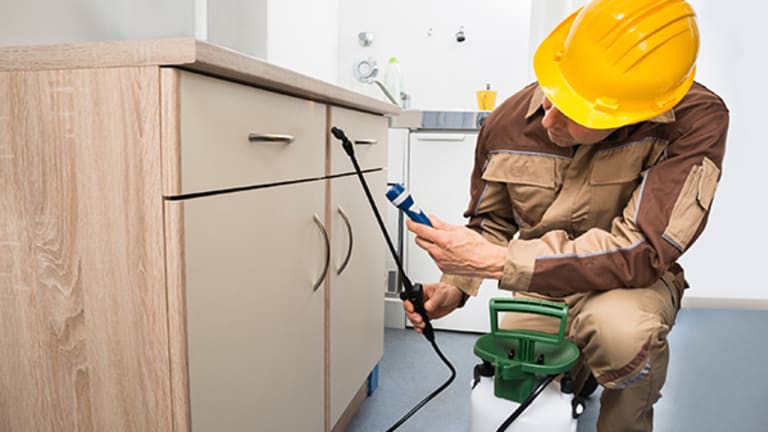 Rentokil Leads FTSE 250 After German Joint Venture
The pest control expert would receive cash to help reduce debt and expand its focus business.
Rentokil Initial (RTOKY) shares jumped Friday after the pest control expert said it would create a joint venture with a family-owned German company, a move that would bring in cash to help reduce debt and boost its ability to implement M&As for its focus business.
Shares jumped 7.2% to trade at 226.40 pence 8:45 a.m. GMT. It was the biggest gainer among the FTSE 250 constituents and took shares to the highest level since Nov. 1.
The U.K.-based Rentokil said it would spin off its workwear and hygiene business to create a joint venture with a business in Germany's Hanial & Cie, combining the two's geographical presence. The former currently operates in 10 countries, mainly in the Benelux, central and eastern European regions, while the latter has businesses in 17 countries.
Rentokil will receive €520 million ($543 million) in cash following the formation of the joint venture, which would involve transferring the workwear and hygiene business into Hanial & Cie's CWS-boco business.
Rentokil will have an 18% stake in the joint venture and receive an annual fixed dividend of €19 million for five years, which the company would use to reduce debt and implement M&A for its pest control and hygiene business, an area which it wants to expand especially in growth and emerging markets.
The company said the proceed would raise cash available for bolt-on acquisitions next year to £100 million ($124 million).